Happy Pride Month, friends!
To everyone who came out during the pandemic (wooo!!) and to everyone whose struggles were magnified by the pandemic and pandemic induced isolation: I've been thinking of you, we've been thinking of you, and we are sending so much love and positive energy out to you. You are amazing.
This year, we are observing and celebrating Pride Month with art that we commissioned from three amazing queer artists. Each selected a nonprofit to support and we are donating 30% of our June pattern sales fees to these 3 organizations. We hope that you'll consider donating as well.
The first piece is by Ashanti Fortson. Watch out for their debut graphic novel, CRESS & PETRA, coming in 2023.  
From today until the next piece goes up on June 11th, 30% of pattern sales fees will be donated to the Autistic People of Color Fund, run by the Autistic Women & Nonbinary Network. Please give some financial support to APOC if you can!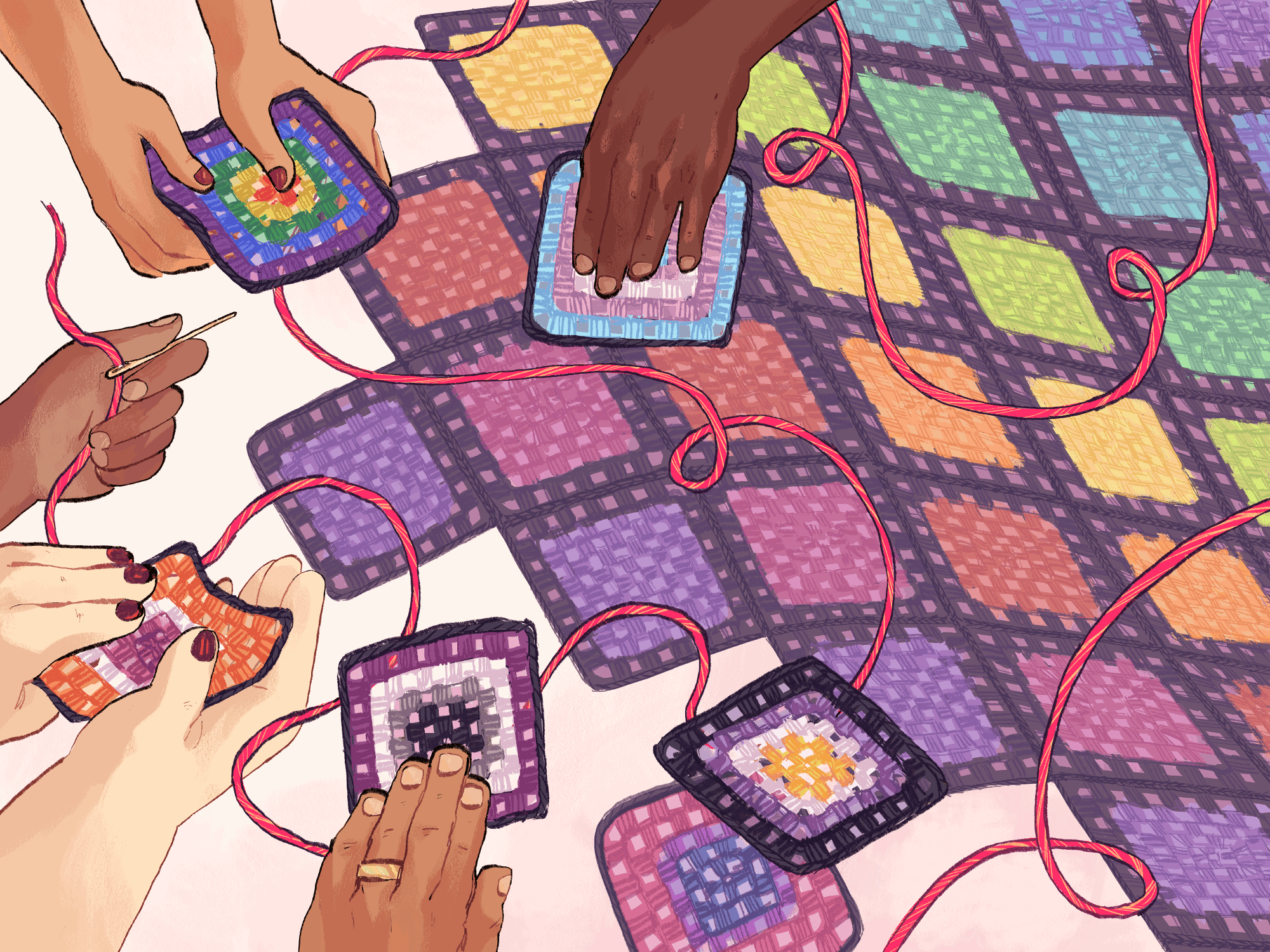 PS - Pride flag flair is now available for you to decorate your profile pages!
---