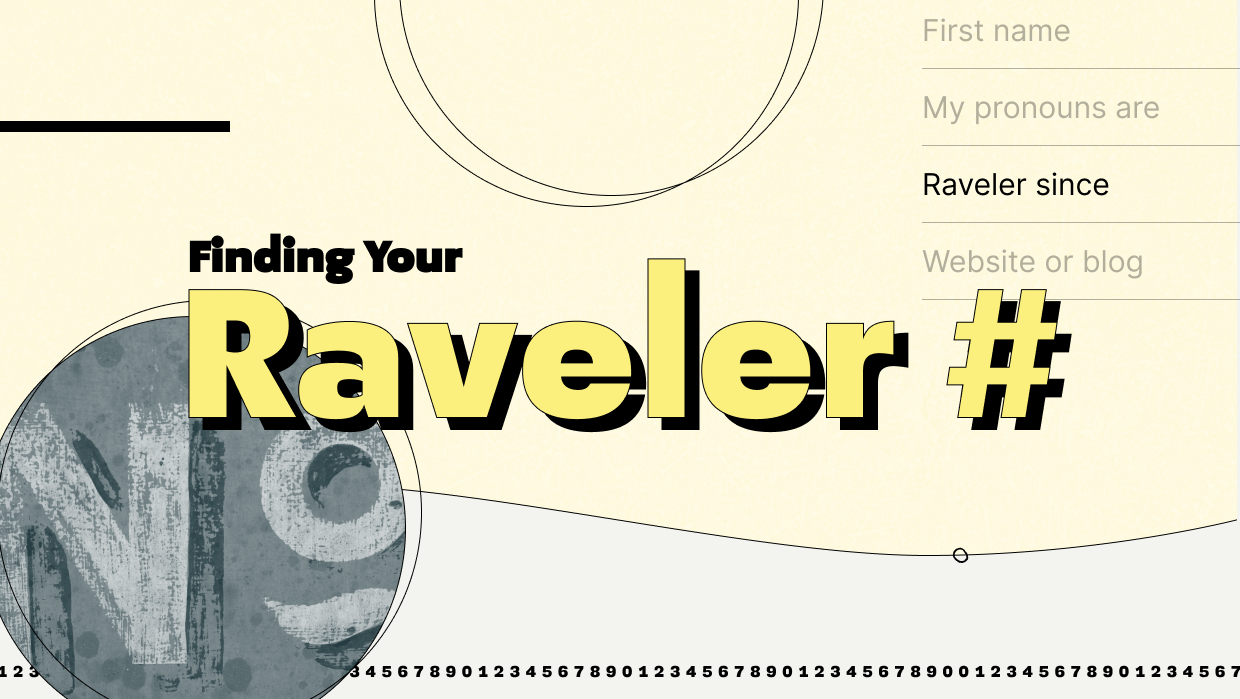 Occasionally, you may see that someone has their Raveler Number listed on their profile page. The Raveler Number indicates how many people had joined when you joined Ravelry. It's just a fun little fact that people enjoy seeing no matter when you joined us!
Finding your Raveler Number is a bit hidden on your profile page, so I thought I'd share how you find that today. To get to your profile page, hover over your profile photo on the upper right of the page and choose "view profile". You can also do this on the Mobile site by selecting your profile photo in the upper right and scrolling down to Profile.  Once you are on your profile page, click "Raveler Since" and your Raveler number will magically appear. It will only show to you, so if you want to remember it or share it with others, you'll want to make a note of it. If you want others to see it on your profile page, you can add it to your About Me section or one of the custom fields under "Add three of your own things" when editing your profile.
Whether you've been with us for years, or just found us recently, we hope this helps solve the mystery of finding your Raveler Number!
---