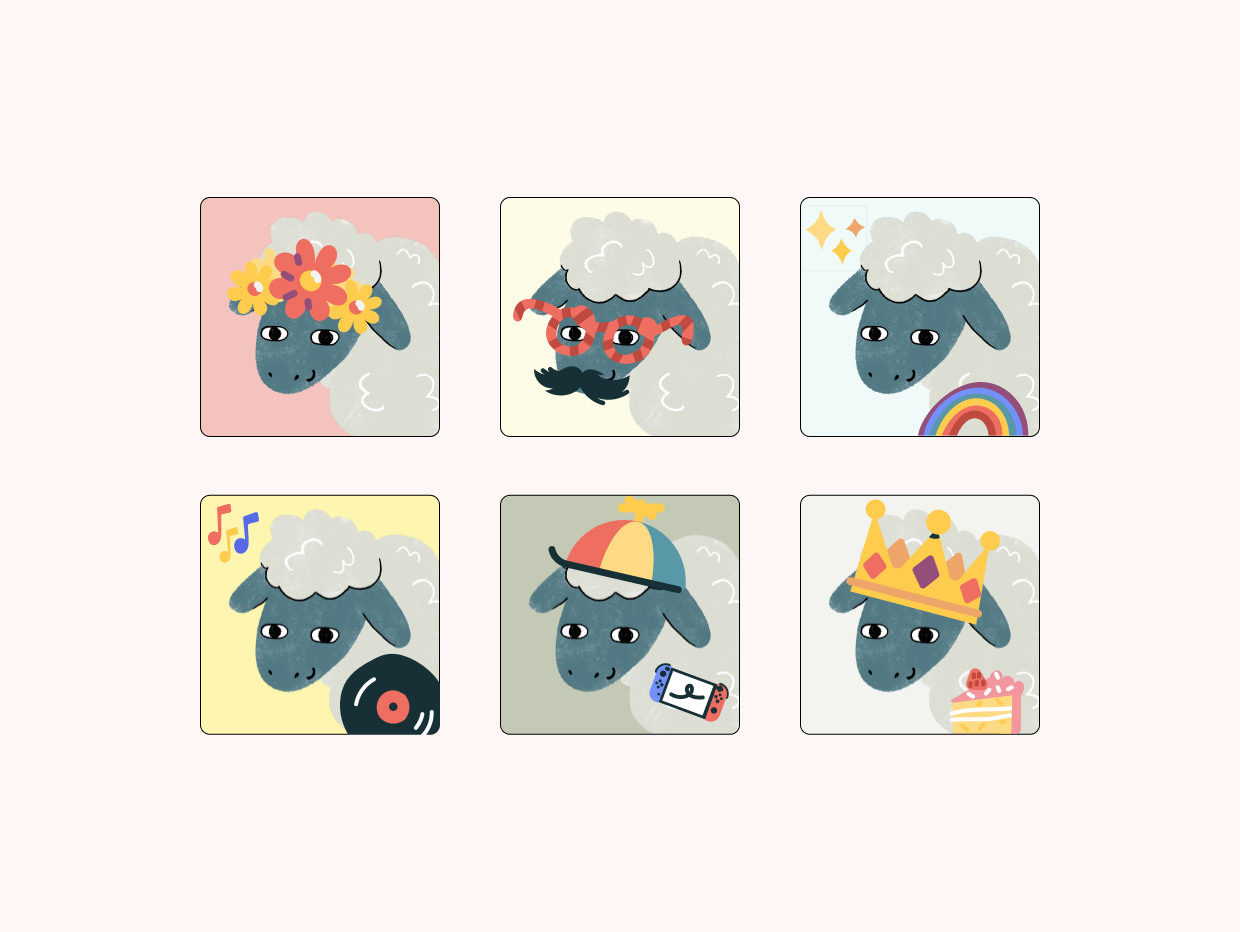 Traditionally, April Fool's Day is Flair Day on Ravelry! On Flair Day, we give every user the chance to decorate their profile pictures with hats and fun items that will appear on their Ravatar on profile pages and when they post on the forums. This year, we're making it a whole Flair Week. The Flair is extra-special, too: we went back to our icon designer Kirk Wallace, who made us some brand-new custom images to use.
To add your flair, simply go to your profile page by clicking your picture in the upper right of your screen. Click on the add flair button underneath your profile picture) (on desktop) or at the top right of the screen (on mobile), and you'll be able to drag the little icons onto your picture and arrange them however you like! If you decide you don't want something after all, just drag it back out.
When you're done, click I am finished, and now your flair-filled Ravatar will show on your profile page, in the forums, and on project cards around the site until noon on Thursday, April 8th, Eastern Daylight Time. If you count the airpods as one image, we have 37 pieces of flair for you to use. Express yourself!
---