Wow! We had such a wonderful whirlwind of a time at TNNA - we all got back last week but have been working hard to go through our photos and catch up on email (ha) so that we could share about our week with you all! At January's TNNA show in Long Beach, we started thinking about ways that we here at Ravelry could participate more with the show. We really wanted to focus on two things: enhancing the sense of community that is already there within the industry at the show, and finding a way to share the excitement with all of our users. The Ravelry Ice Cream Social on Friday night got the ball rolling at the show. Held just after the fashion show, we took over the Hyatt Lounge and a private dining room, and thanks to our sponsors, we had unlimited scoops of Jeni's Splendid Ice Creams (YUM - it's truly the best) and plenty of drink tickets for all. Casey even came up with a Guinness and dark chocolate ice cream float. ;) Jeni herself came to the party, which was extra fun - she got a lot of yarny love!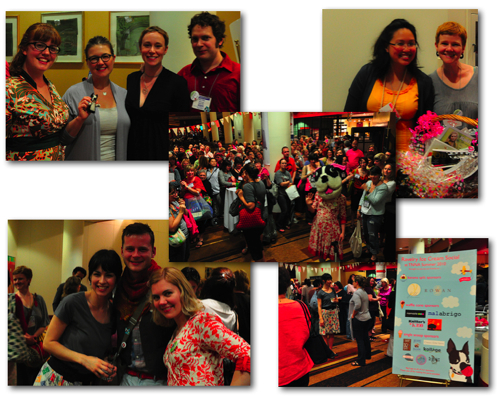 About 600 people (and Bobsolda!) attended the party, and we didn't even run out of ice cream! (The scooper RJ was a real pro - my arm would have given out in no time.) Thank you so much to everyone who came, and special thanks to our sponsors - we could not have thrown this party without your sponsorship help! Our Banana Split Sponsors were Rowan and Ysolda Teague. The Waffle Cone Sponsors were Buffalo Gold, Knitter's Magazine, Malabrigo, and Namaste. And our Single Scoop Sponsors were Bijou Basin Ranch, Classic Elite Yarns, Dream in Color Yarns, Kollage Yarns, Lantern Moon, Skacel, and St-Denis! Thank you so much, sponsors! We really appreciate your help - we just love working with such great companies! The ice cream social was a great way to kick off the weekend, but it was Saturday on the show floor when the real business of TNNA began. The summer trade show is when companies bring out the new yarns, patterns, designs, and notions that will be available in stores for the fall. Retailers from around the country come to check out the new products and place order for their shops. There was such a positive feeling to this show! Exhibitors were happy, retailers were busy, and everyone was chatty and excited to be there.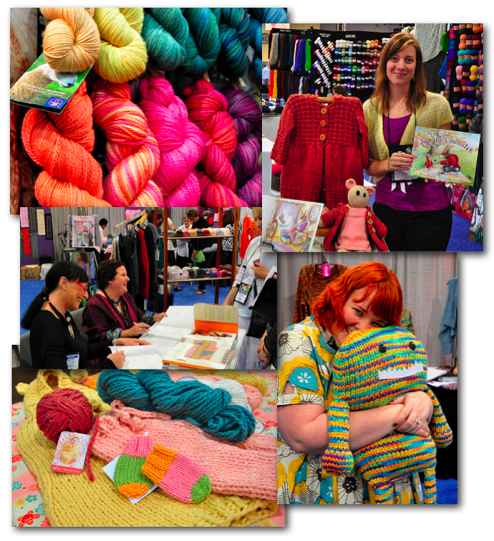 Before the show, we worked with TNNA and got permission to set up a special website for the show - helloTNNA.com. Throughout the show, Sarah, Jess, Casey, and I posted photo and video updates from the convention center. Since TNNA is an industry-only trade show, we thought the Hello TNNA site would be a fun way to share the show happenings with interested folks around the world. We got permission from everyone who participated (thank you so much to you all! We wish we'd had the time to post from every single booth!) and had a great time asking the exhibitors to show off their new goodies for fall. The companies in this industry are so creative - we were blown away by all the new products! You can still browse the Hello TNNA site (and archives) if you want to check out anything you might have missed - and check to see if it will be in your local shops!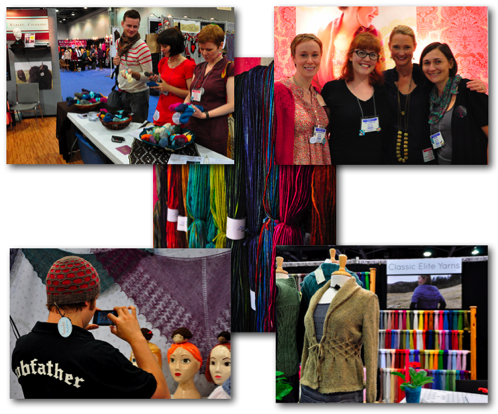 Each TNNA show gives us so much inspiration. We're just full of new ideas for Ravelry! (Which is great, because we definitely have a lack of ideas and things we already want to do... ha.) Getting to spend time with our friends in the industry is so encouraging, and one of our favorite parts of these twice-yearly shows. We can never take for granted how lucky we are not only to have such a wonderful community of users but also to work in such a creative, supportive industry. Yay yarn!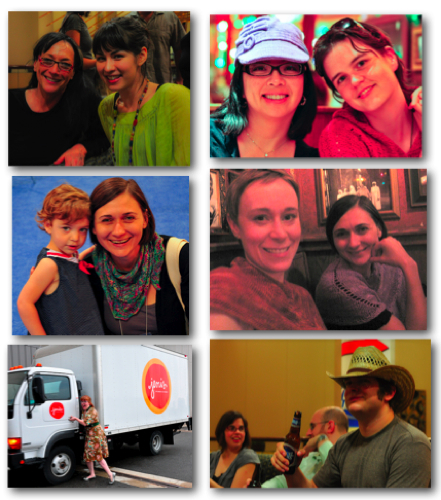 If you'd like to see more photos from TNNA, check out Jess' set on Flickr! We also started a Hello TNNA Flickr group; if you attended the show and would like to share your photos, please add them to the pool! comments...
---