Okay, so maybe it isn't "instant" gratification, but sometimes you just need a quick little project. Maybe you want something quick because it's summer where you are and too hot for a bigger project, or maybe you're using up that last bit of leftover yarn from another project. Whatever the reason, it's easy to use the Ravelry search to find patterns that use a small amount of yarn, generally making them quicker to finish!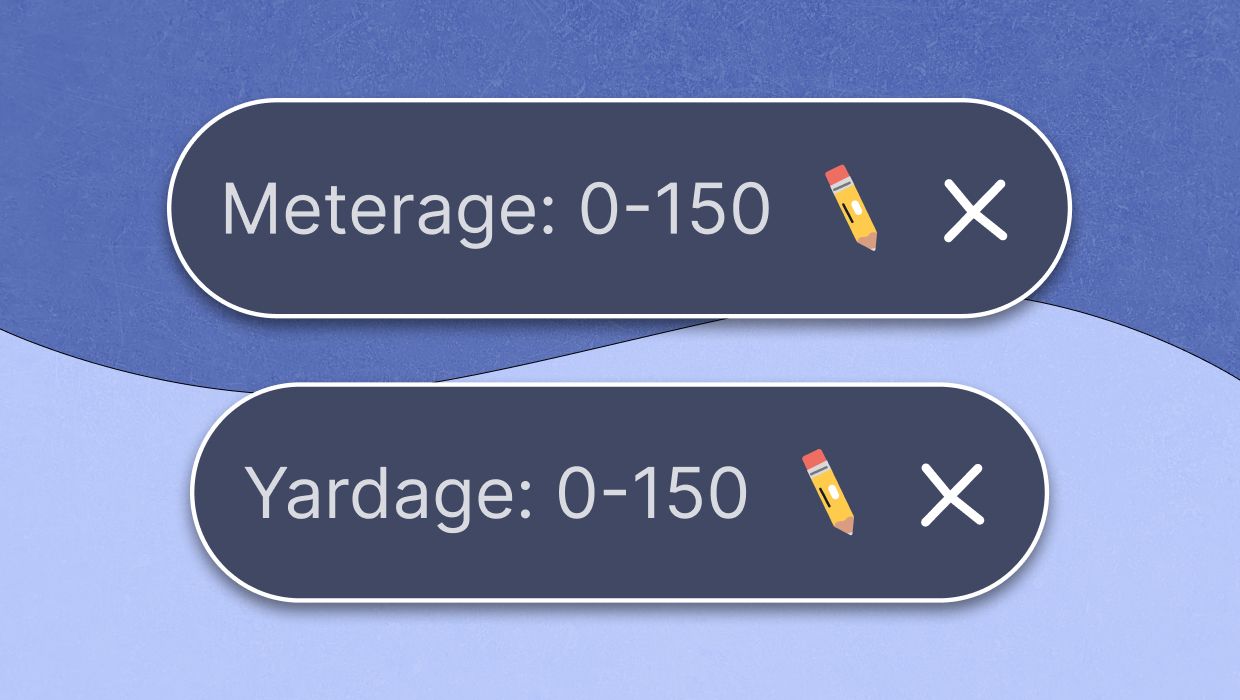 Depending on the unit of measurement you prefer, you can choose either to search for patterns that use 0-150 meters or 0-150 yards. In the mobile view, you'll find these options under "filter".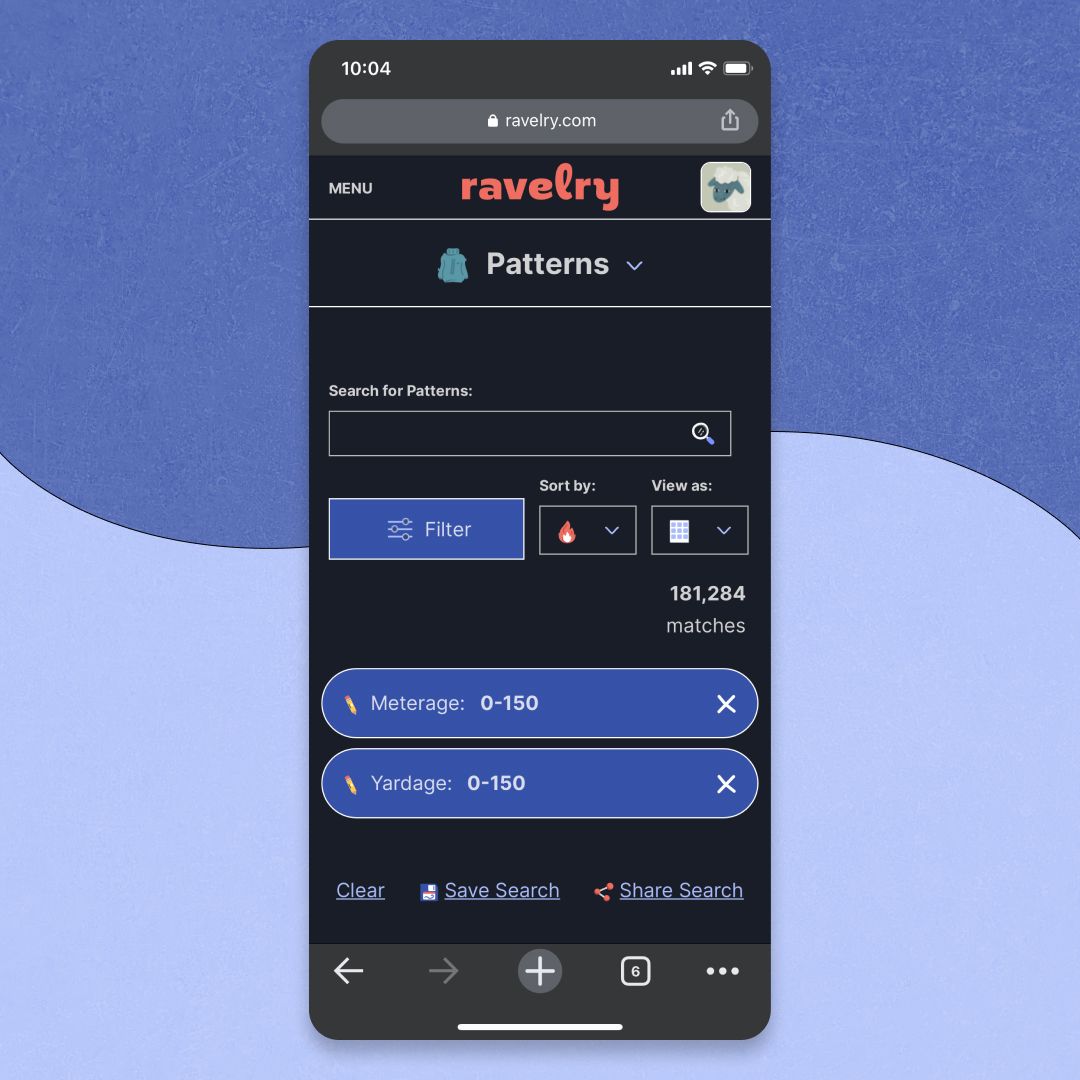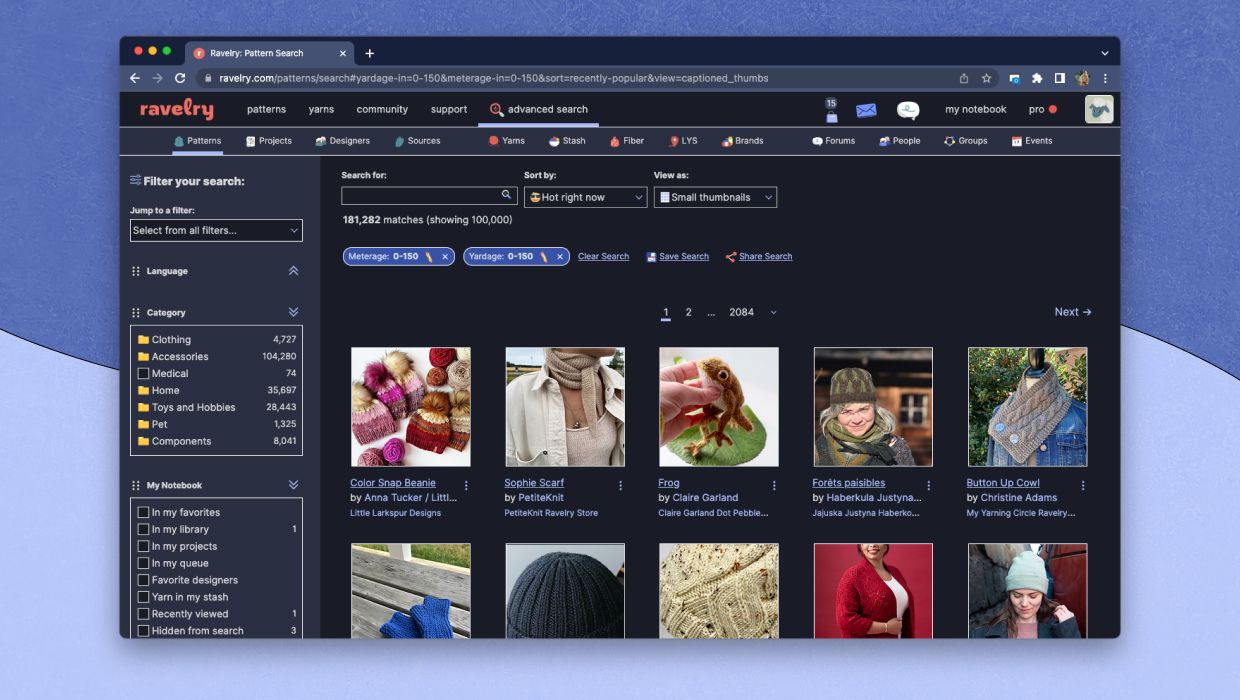 On the desktop view, shown above, you'll find the option among the other filters under "filter your search" or the options will show if you begin to type yard or meter into the "search for" box. Please note that some of the patterns that take that small amount of yarn come in both adult and baby sizes, and sometimes the adult sizes take up more yarn than the 0-150 yards/meters. I encourage you to go check out all of the cute pattern options that are available for a quick, instant gratification project!  
---