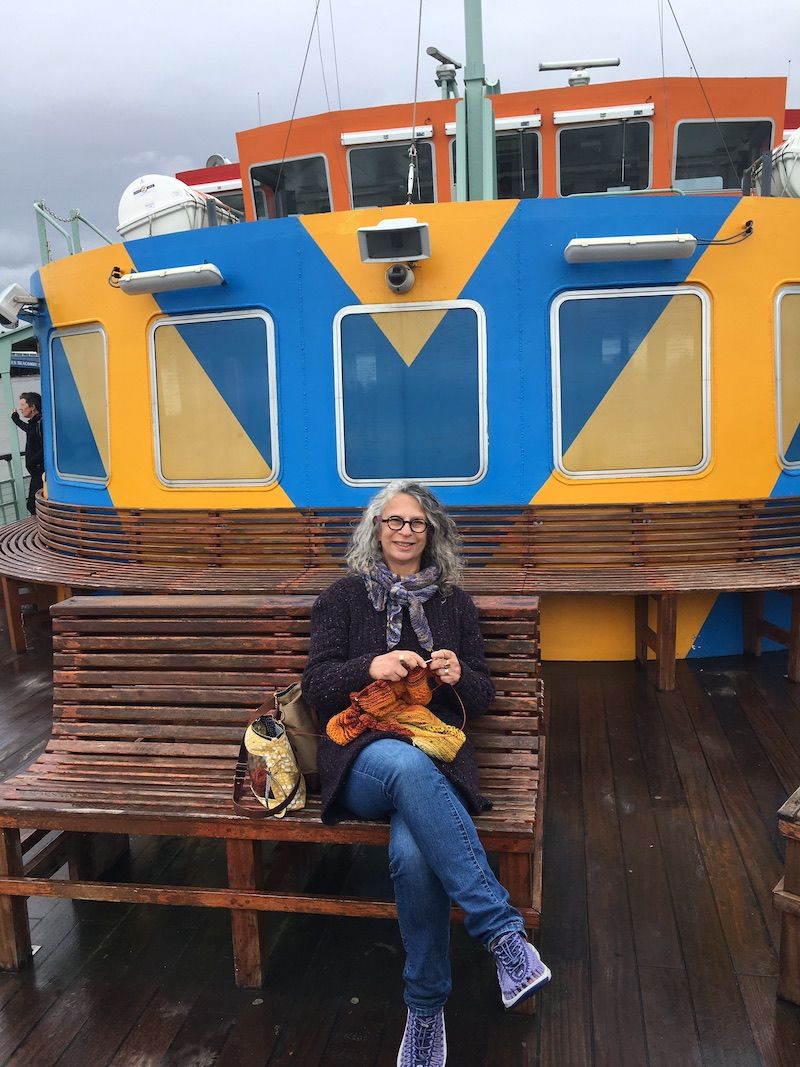 Lea is a physician and passionate crafter who lives in the DC area. She was nominated as a Human of Ravelry by Raveler CrochetMaven82, who saw Lea's Green Sweater project in a Facebook group. As soon as we learned of the Green Sweater, we knew we wanted to highlight this special pattern.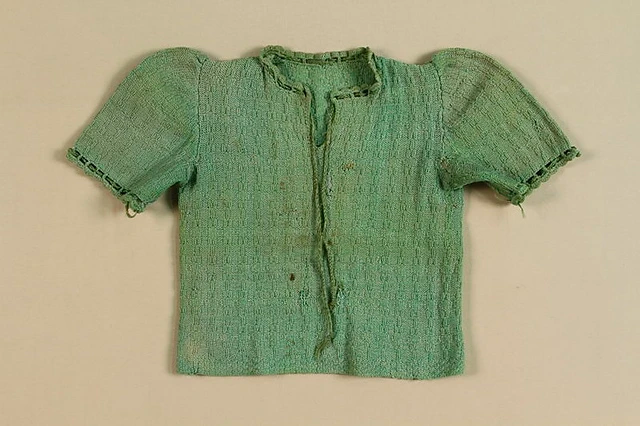 The Green Sweater is a reproduction of a child's sweater that is on display at the United States Holocaust Memorial Museum. The sweater was worn by eight year old Krystyna Chiger in the Lvov sewer for 14 months as she and her surviving family hid in the sewers to escape Nazi persecution after the liquidation of the Lvov ghetto. (Please take the time to read more about Krystyna Chiger's story on the USHMM website—learning this history is so important so that we can never forget.)
I asked Lea how she learned of the original Green Sweater, and what inspired her to recreate it:
I first saw it in 2003 when a friend and I were invited to a preview of the Hidden Children exhibit at the US Holocaust Memorial Museum in Washington DC. He, in fact, was a hidden child in Amsterdam. I saw the sweater on display and assumed there was not likely to be a pattern for it. I thought that it would be something that many people might want to knit. If there was a pattern for it, it could be a piece of living history that would remind people of the consequences of hate and intolerance.
Unfortunately, my dear husband was diagnosed with cancer and became very ill. He died 14 months later and I put this project on the back burner for several years. When I approached the curator at the museum with my idea for creating a pattern, publishing it on Ravelry, publishing an article about in in Piecework, selling the hard copy at the museum bookstore, and donating all proceeds to the museum, she admitted to me later that she thought I was crazy! She eventually spoke with her sister who is a knitter and was convinced that I was in fact serious about doing this and wasn't crazy.
At this point, between Ravelry sales and the bookstore, we've made a little over $3,000 in pattern sales, which have all gone to the museum. There really weren't any unexpected challenges in recreating this sweater. I did a thorough search to see if this particular stitch pattern had been published in any available books or online and never found it anywhere. It did require close inspection and careful counting of stitches, but it was a labour of love!
We are incredibly inspired by Lea's use of her craft to share important history, raise funds for an important cause, and make a beautiful pattern, all at once. Let's get to know Lea a bit better with our Humans of Ravelry questions!
---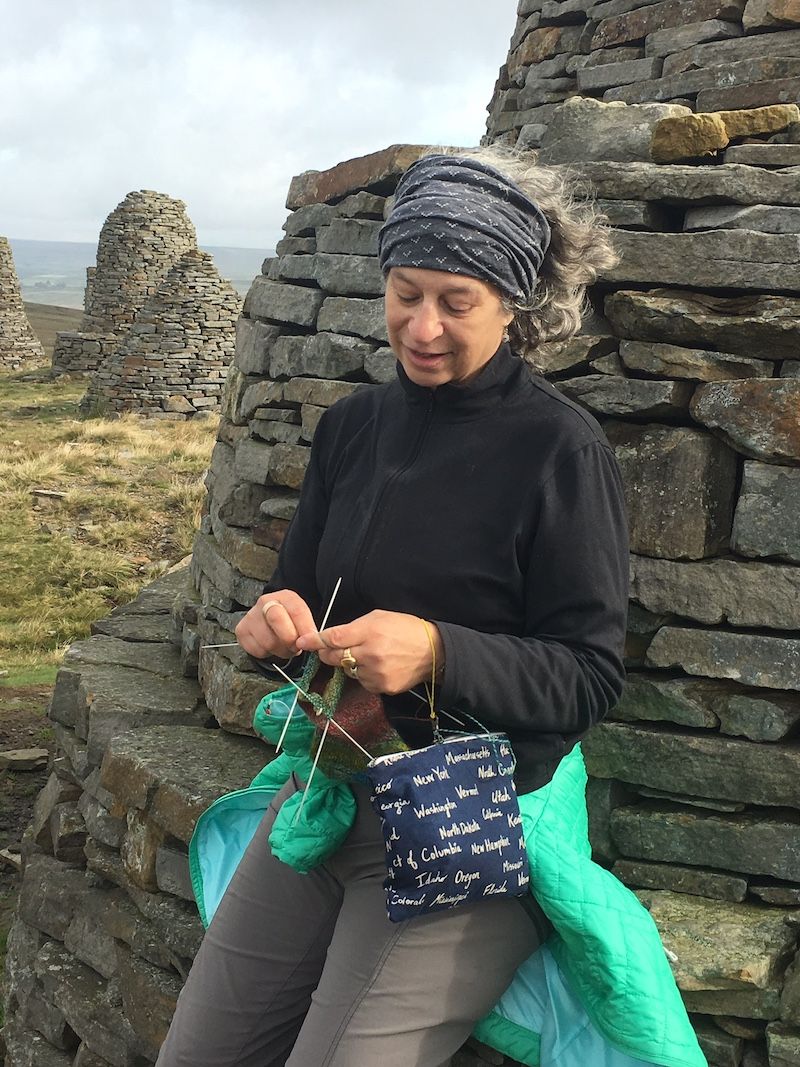 What is your fiber origin story: how, when, and why did you learn to knit or crochet?
I was fortunate to have a mother who grew up in England where knitting was a part of life, in school, at home, etc. I was born in Los Angeles and had two older sisters who knitted with my mother, so as the youngest of five children, it just seemed natural to learn to knit at about age 4 with my mother and sisters. I still find great comfort in a yarn shop because of the memories of going to buy wool with my mother and sisters. She also taught me some embroidery and tatting but I loved knitting the best and quickly became Queen of the Potholder. When I was nearly 8, my eldest brother married a woman from Copenhagen Denmark and she taught me to knit continental. This turned out to be an incredible gift and made me quite proficient in both English and continental style—a tremendous plus for stranded and fair isle knitting. The second house away from ours was a very elderly woman with whom I spent many hours before starting kindergarten. She was like a grandmother to me and her great skill was very fine gauge crochet. So at about the same time I learned to knit, I also learned to crochet. I still have one of her beautiful doilies and have searched for years for the pattern, but to no avail.
What hobby outside of knitting/crochet do you enjoy?

Other than knitting, I have a few other fiber arts that I enjoy. I learned drop spindle spinning in the mid 70's and progressed to wheel spinning several years later. I enjoy rehabbing old spinning wheels. I've done a bit of wood turning and have learned spindle turning so that I can make my own Nostepinde. I began a bit of weaving on a rigid heddle loom in the past year or so and enjoy basic weaving. I'm not very good at that! I've been very interested in visible mending and have been tutored by a dear friend, Cecilia Hewett, in England in the technique. I've learned both "freehand"  and using a Speedweve (not a misspelling). Last is my favourite non knitting hobby! Nalbinding! I've learned to create sweaters using this fiber technique and I won a first place at the Maryland sheep and wool festival for one of my nalbinded sweaters. Because everything else isn't weird enough!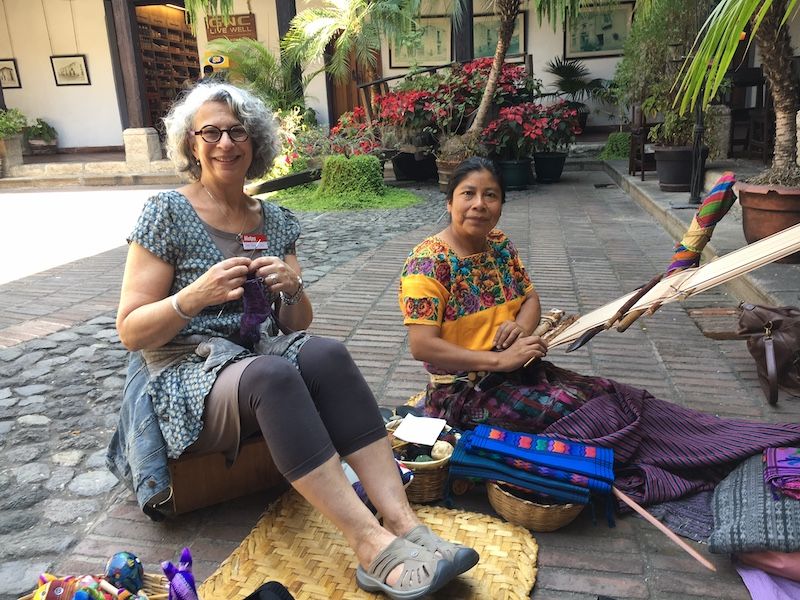 What's one way that crafting has changed your life for the better?

Crafting has made me a much calmer and patient person. It's given me a great appreciation for many of the beautiful creations that others have done. I've made great friends here in the US and around the world as a result of knitting. I work at Woolfest every year in Cockermouth England as a volunteer in whatever area I'm needed in to help the Wool Clip who organize this event. As a result, I've meet incredible artists and made many friends. Lastly, I love to teach and I have many grasshoppers (my students and a nod to the old TV show, "Kung Fu") that will be carrying on the tradition of fiber arts long after I'm gone.
Where does your fiber inspiration come from?

Historical fiber arts and tools have been a big inspiration to me. I took a class many years ago with the late Deborah Pulliam who wrote for many of the Interweave magazines. It was a class about learning to evaluate historical needle work and she emphasized historical knitting. It was exactly what I was interested in and she was very encouraging.
If you were a yarn or fiber, what would you be?

If I were a yarn, I'd be  a very organic natural woolly fiber. The scratchier the better! No Superwash for me. I want to know I'm wearing wool! Though I do like a wee bit of silk, linen, or cashmere.....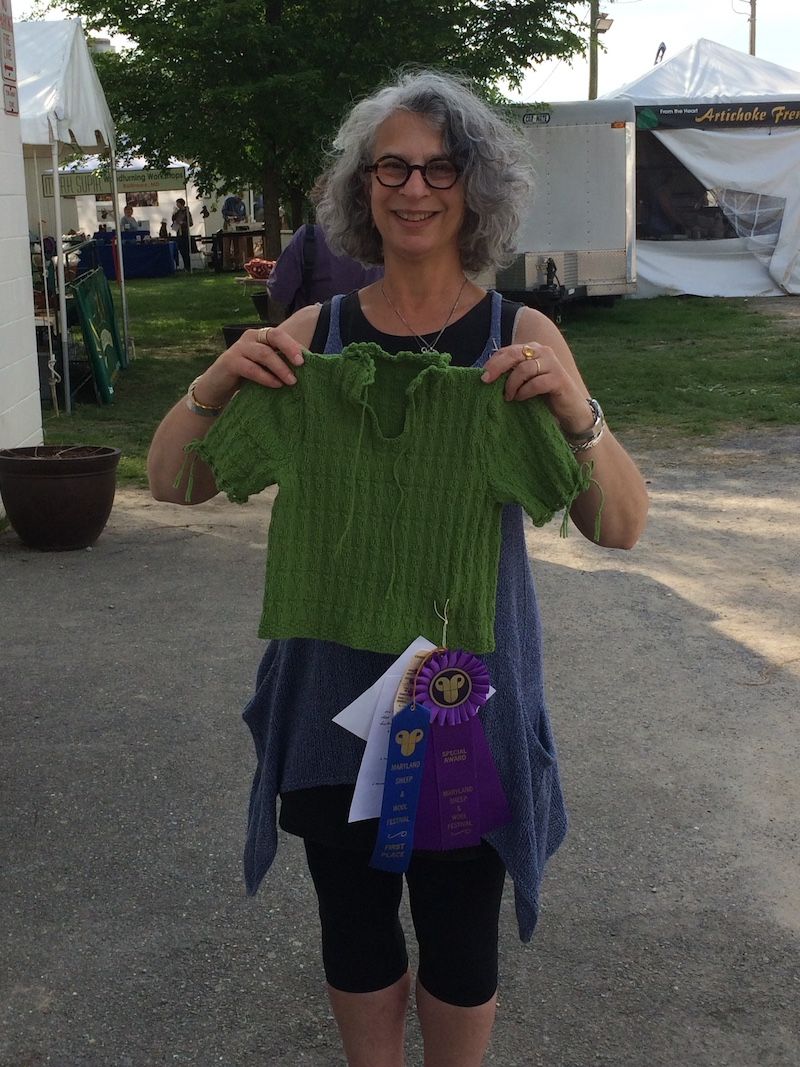 ---
Thank you!
Thank you, Lea, for sharing your important work  with the Ravelry community! We'll be back in a few weeks with another Human of Ravelry. If you'd like to keep up with Lea's work, you can add her to your Ravelry friends—that way you'll see updates in our main friends page. You can also add her designer page to your Ravelry favorites to see any new pattern releases in the Highlights area of the main Patterns page.
We love learning more about Ravelers and the wonderful things you are doing in our community, so if you have a Ravelry friend you'd like to recommend we feature as a Human of Ravelry, please let us know!
---