This Pride Month, we are sharing art and promoting charities that are aligned with the LGBTQ community. This is the third and final installment.
We close out Pride month on Ravelry with a watercolor by Janice Chuang. Janice's piece is an ode to the beginnings of Pride, when women of color galvanized a movement for equality with riots and protests. Sylvia Rivera and Marsha P. Johnson are shown leading the way.
For the remainder of the month, 30% of Ravelry's pattern sales fees will be donated to the artist's charity of choice: API Equality Northern California. APIENC is a Bay Area-based organizer that is focused on queer and trans Asian and Pacific Islander power.  Our hope is that our contribution can be amplified and increased by the Ravelry community, and we encourage you to consider supporting this organization.
The title of this post comes from an interview with Raquel Willis: "I really do think Black trans people are windows of possibility into a world where we all have less restrictions on our expression. When we abolish white supremacy, when we abolish these cisgender heterosexual norms, everyone will be freer."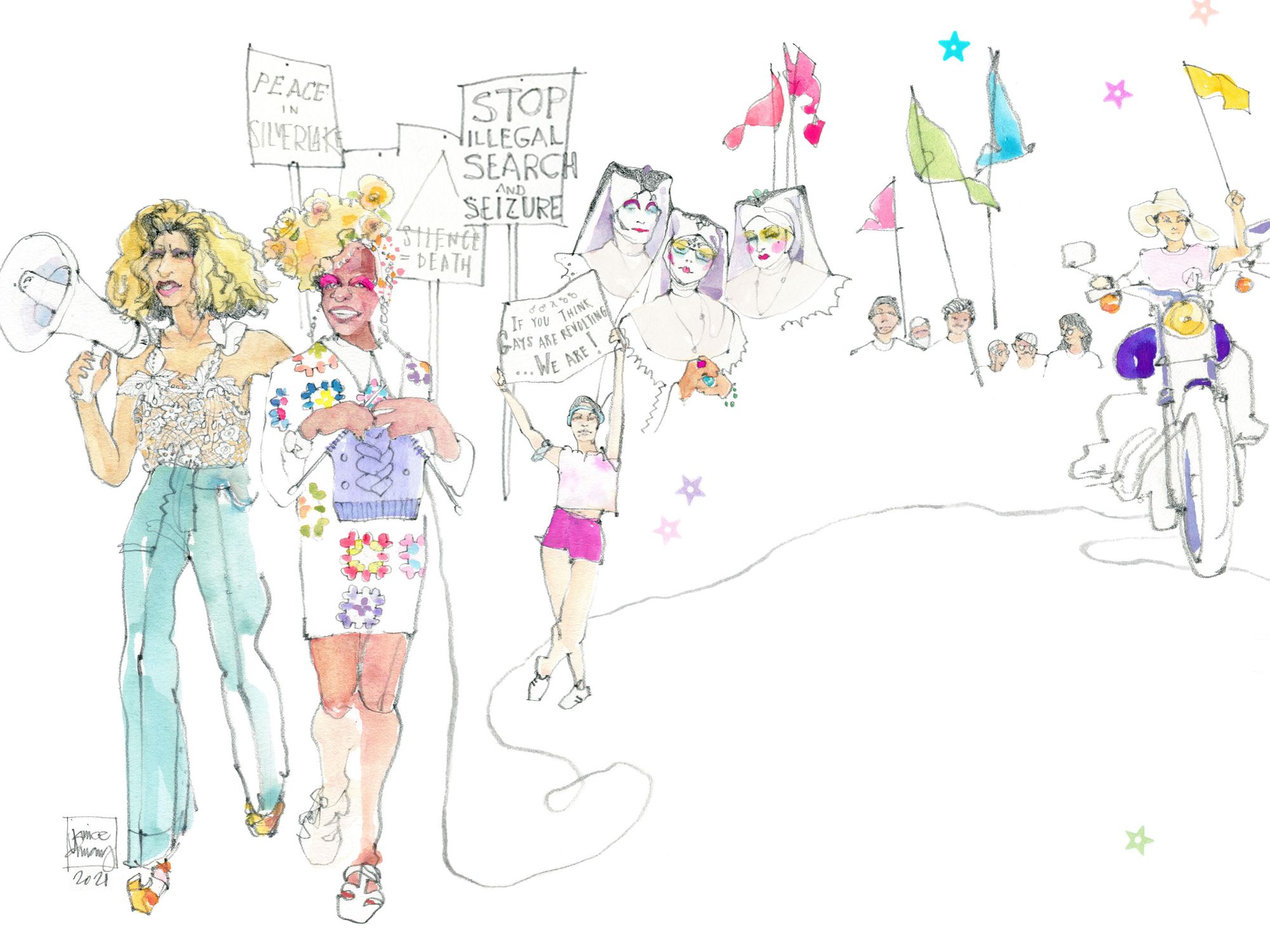 ---