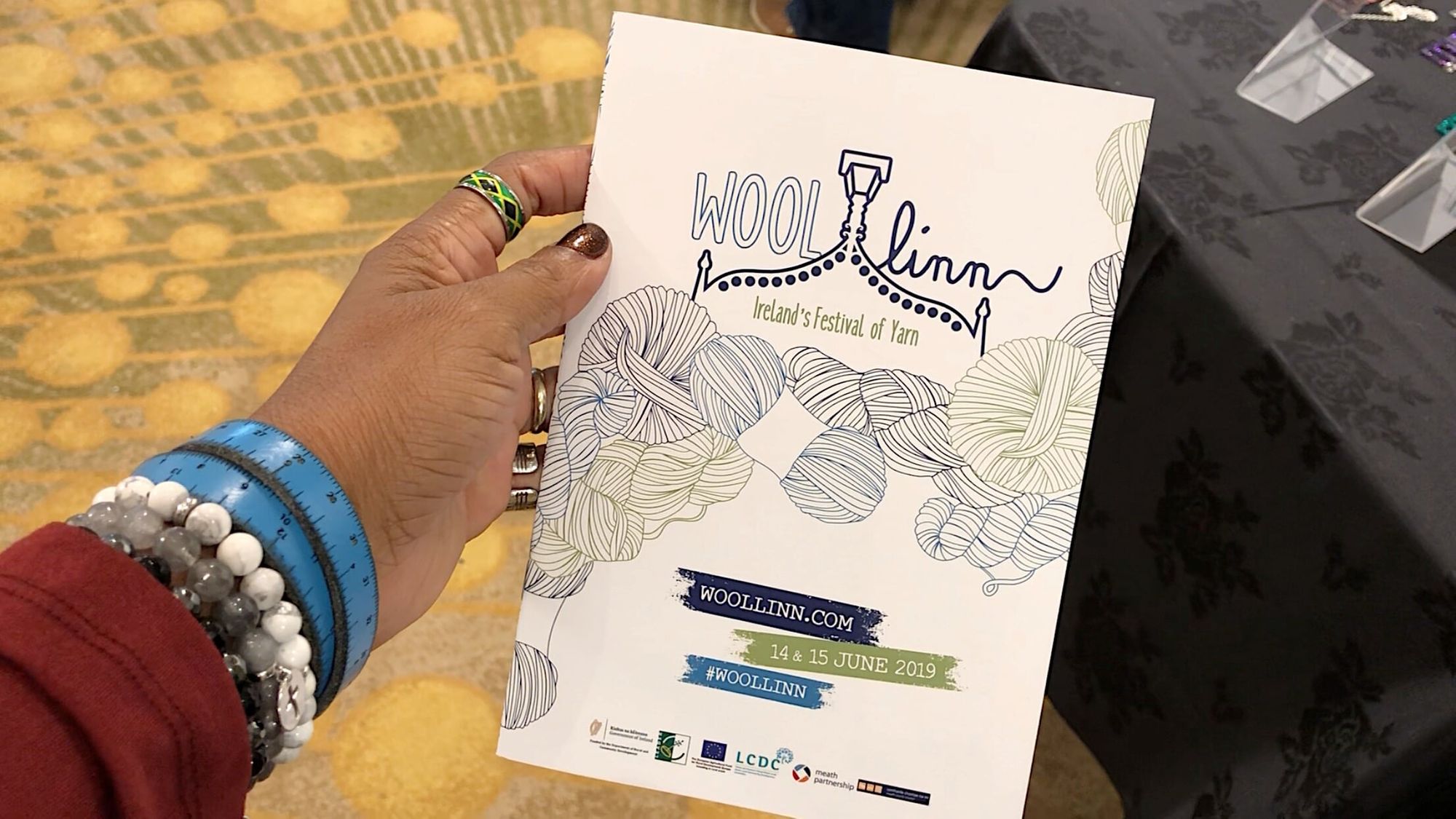 Last weekend, on June 14 and 15, Jess had the pleasure of attending Woollinn, Ireland's Festival of Yarn, in Co. Meath, Ireland. Woollinn, in partnership with Cross and Woods Crafting Parlour, created a Ravelry Lounge for the event: a community hub where attendees could sit in the comfortable space and craft with their new purchases, log on to Ravelry, or even ask Ravelry questions from a team of expert volunteers!  The Lounge was cozy and fun, and we truly appreciate Woollinn's thoughtfulness in organizing this special space. Thank you so much to everyone who came by - Jess loved meeting you all!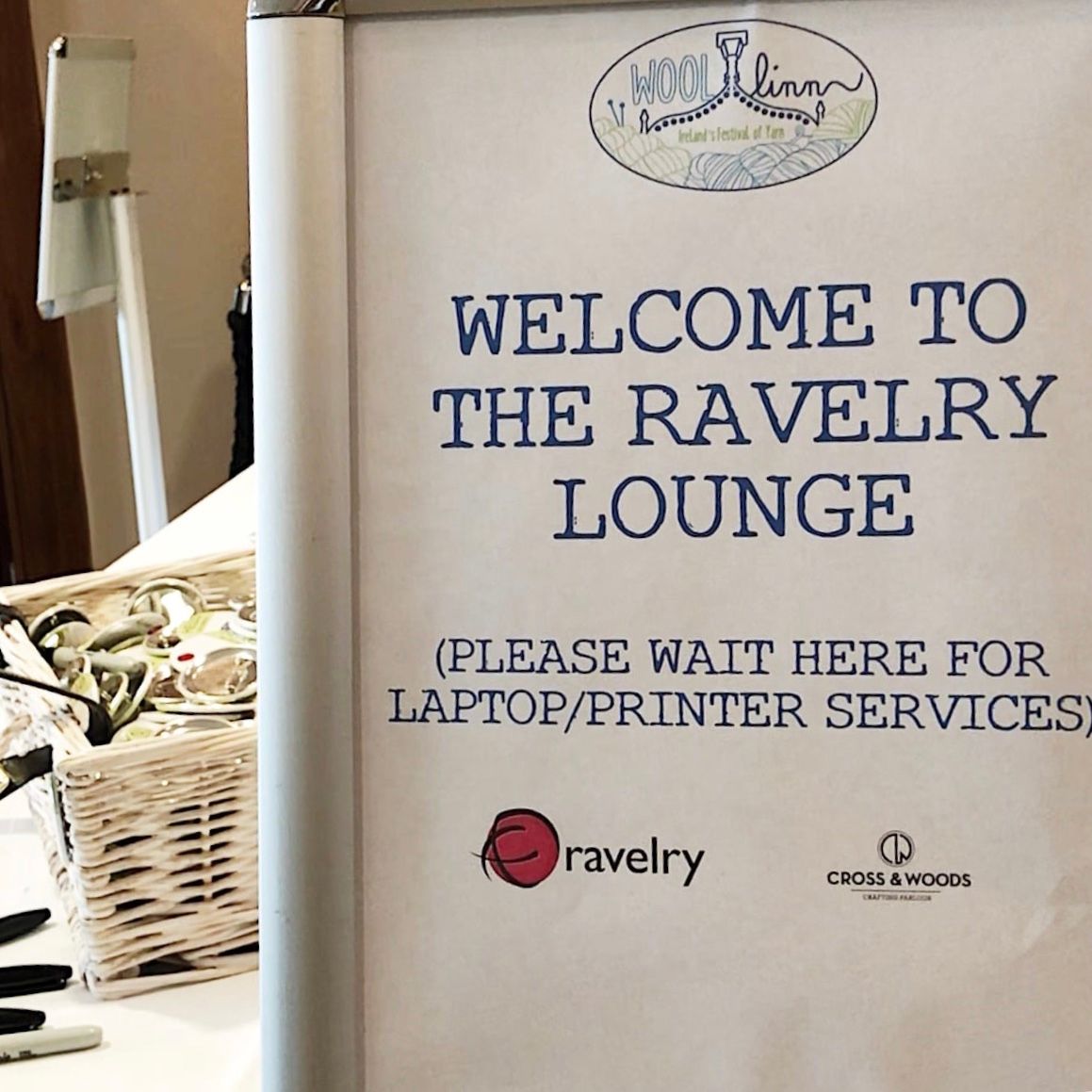 Wool festivals and events are an amazing chance to connect with other yarn lovers - we wish it was possible to visit each one, don't you? One of the most exciting things about the Ravelry Lounge and Woollinn is that it was lovingly documented by Marceline from The Hey BrownBerry Podcast, making it possible for those of us who didn't attend to have our own virtual tour guide for the weekend.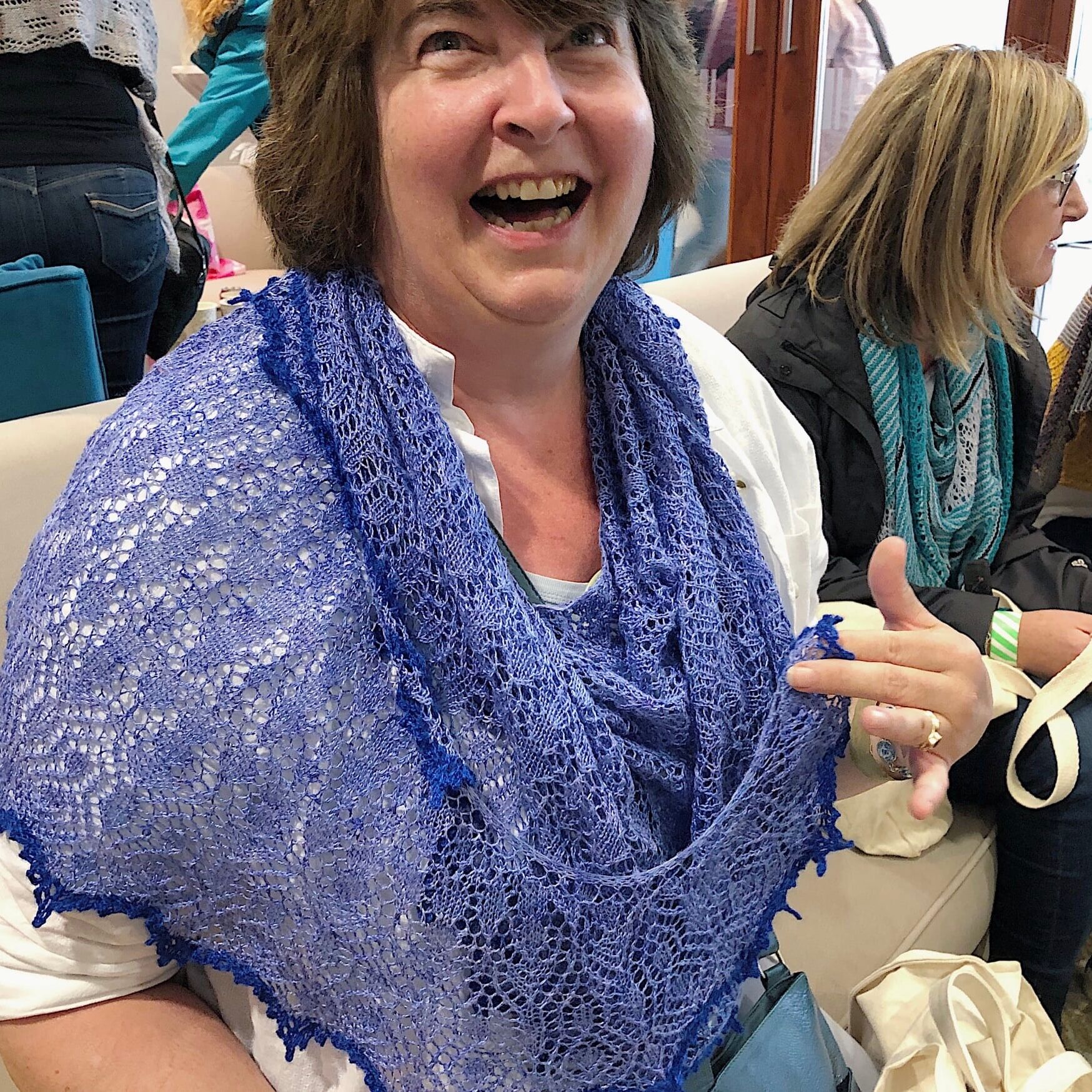 Marceline is a Jamaica-born, Canada-raised fiber fanatic who lives in the southeastern US. She credits her smile to a very patient husband and her two teenage wonder-girls. Since 2005, her love of handmade found its center in knitting and crochet, but over the years she's since been drawn into natural dyeing, spinning, and most recently, knitwear design and teaching. When she's not knitting (and often when she is) she loves travel, hiking, a strong cup of coffee, audiobooks of all genres and meeting other makers. Her focus currently is to build and rebuild connections in the creative community.  Through her YouTube channel and the Hey BrownBerry podcast, she's sharing her journey with others globally and bringing together fellow makers, Humans of Ravelry, to build a strong, progressive collective, both online and in real life.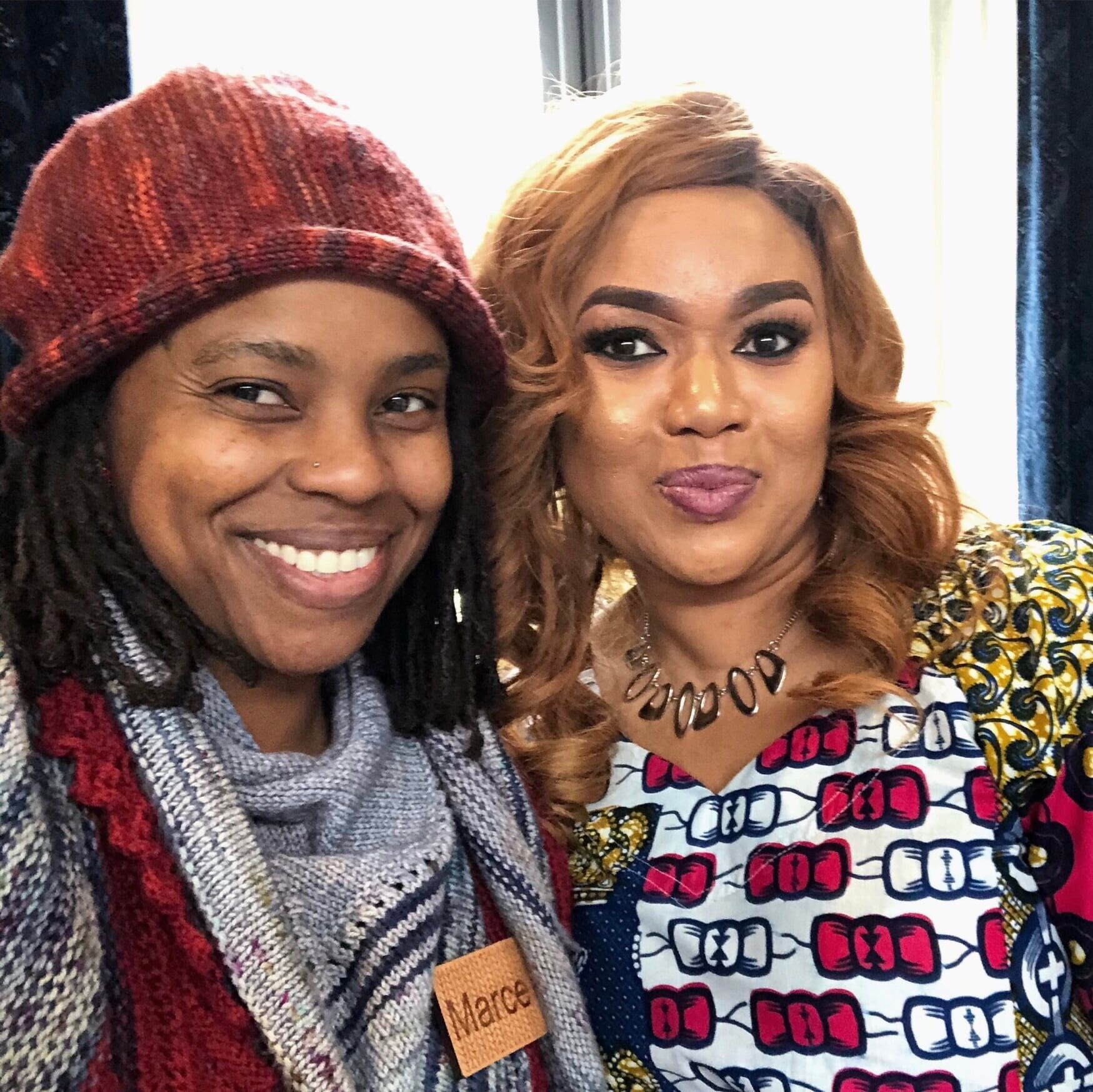 At Woollinn, Marceline interviewed festival guests, vendors, and special visitors who convened in the Ravelry Lounge and is creating a series of videos exploring the experience and community connections at Woollinn. She has released the first video in this series - you can check it out and follow along with her journey on her heyBrownBerry YouTube Channel. In her upcoming videos, she will share her conversation with Adaku Ezeudo (Woollinn's special guest speaker on Diversity and Inclusion), and a highlight reel & showcase of the Ravelry Lounge, including several attendee interviews. You can also keep up with Marceline by adding her to your Ravelry friends (and looking for her project updates on the friends page), joining her Ravelry group, heyBrownBerry Friends, and on her Instagram @heybrownberry.
We hope you enjoy this beautiful Woollinn documentary series! Thank you again to Woollinn, Marceline, Cross and Woods Crafting Parlour, and of course all the vendors and guests at Woollinn, for the wonderful event! We feel so fortunate to have been a part of it, and to be able to share it with all of you through the Hey BrownBerry podcast.
---