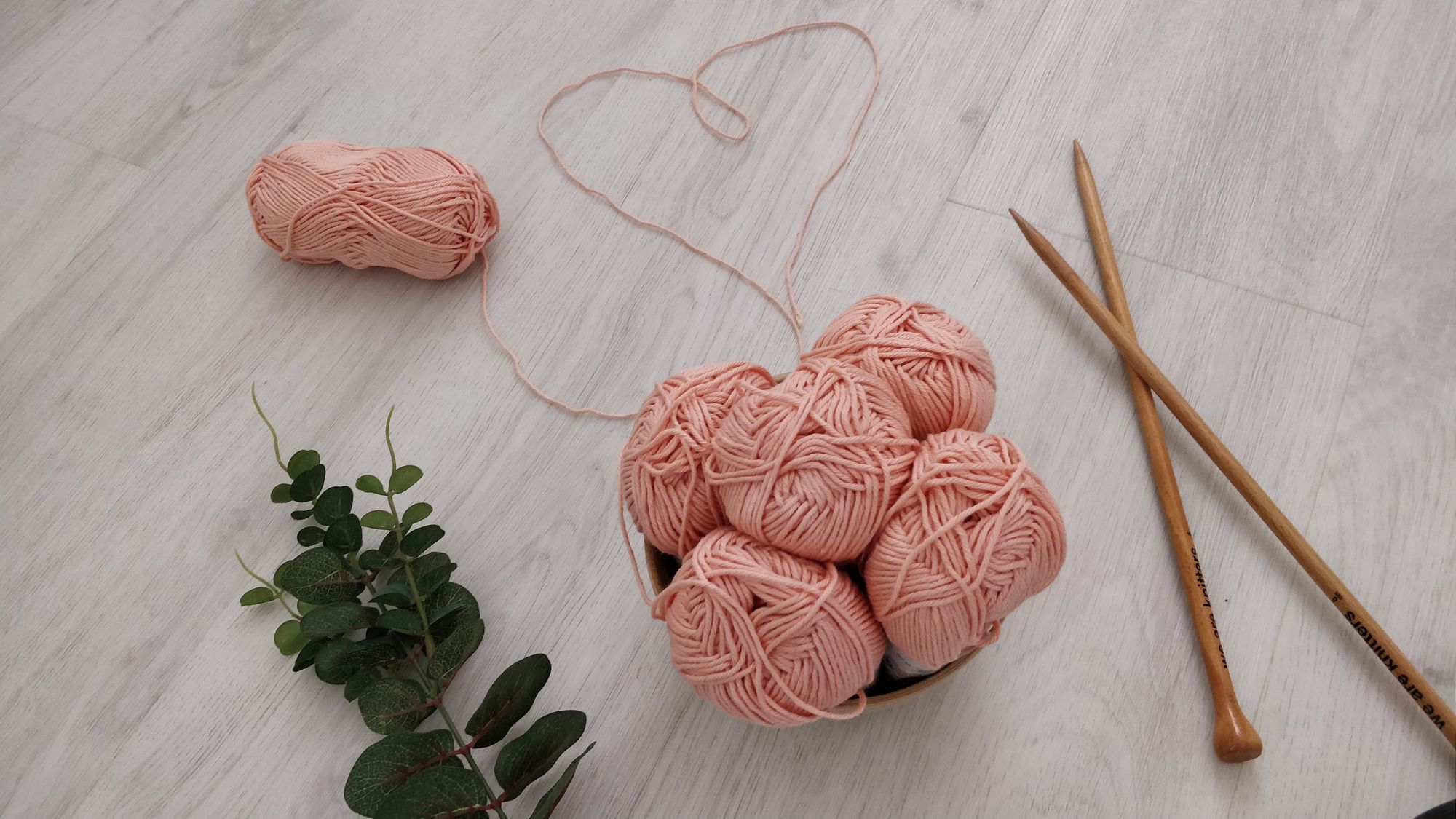 Hey there, Ravelers. How are you doing? The news is really intense right now with the spreading of COVID-19, and honestly... it's all pretty scary. We wanted to take just a moment to check in, and share some thoughts about supporting each other as a community. Let's take a deep breath, unclench our jaws, relax our shoulders, and just know: we're here for each other, as always.
With quarantines, school closures, and the advice to practice social distancing happening around the world, many of us will be spending a lot of extra time at home. We're fiber artists so at least we've got no worries about getting bored! While some of us might be able to spend a bit more time working on our yarny projects, we all know that in tough times, supporting others in our communities is more important than other.
How can the yarn community support each other right now?
First of all: check in on your friends. Things are stressful and reaching out to others is important. If you want to make some yarn buddies and connect with others, we have so many friendly and caring Ravelry groups, and you are welcome to join any of them! Find a craft-along and participate - we have specific craft-along groups, and many designers, yarn companies, and yarn shops also host craft-alongs in their general groups. Making something in tandem with a group of other crafters is fun and a great way to connect with the yarn community!
Joining the Ravelry groups, or following the Instagram, Facebook, or Twitter accounts, of your favorite designers, yarnies, and shops, or even simply adding a project, pattern, yarn, designer, shop, etc. to your favorites (or leaving a nice comment!) is an easy way to share a little love.
For anyone you already follow: liking their photos and posts, and leaving friendly comments, will help others in your social media circle find them.
Be sure to link the patterns and yarns you use in your Ravelry project pages - it helps others find the designer and yarn brand, and of course it helps to make your project pages more complete as well as fill out the project sections on the Ravelry database pages which is useful for other Ravelers!
If you are feeling anxious and need a friend or a virtual hug, or see and share pretty project or pet photos or other happy things, please come join us in this thread in For the Love of Ravelry, where we can lift each other up.
---
If you do have the financial means, local yarn shops and small yarn businesses (which basically means: all yarn businesses) can really use support right now.
To be frank: a lot of yarn businesses are hanging on by a thread (pardon the pun!) under normal circumstances. A few ideas for ways to support local businesses even while practicing social distancing:
You can buy a gift card now, to use in the future. (Either for yourself, or as a gift for a friend!)
We've seen several local yarn stores share that they are able to deliver purchases curbside - you can always call your favorite LYS and see if they are able to do this for you. (Shops: if this is a service you can offer, don't forget to add that info to your Ravelry shop directory page as well as share it on your social media platforms!)
It's also worth checking to see if your favorite LYS would be able to do a mail order at this time, even if they don't sell online. If you have a yarny friend who is quarantined or sick, a little care package from your favorite local yarn store might brighten their day.
If you are receiving a refund for a cancelled class (or class you no longer feel comfortable taking), requesting it in the form of store credit can help the shop stay afloat.
For more ideas on how to support small yarn businesses and local shops right now, please take a look at this Kelbourne Woolens blog post, Wild Hunt Design's post and comments, Gather Here's twitter thread, and Knitty's SOS page for vendors from cancelled fiber events.
Finally, if you are feeling extremely anxious and would like to talk to someone, please take a look at this list of mental health hotlines around the world from Checkpoint.org. Please reach out to one of them if you need to: you are important and worthy, and people are there to listen and help.
Love and light from all of us here at Ravelry.
---