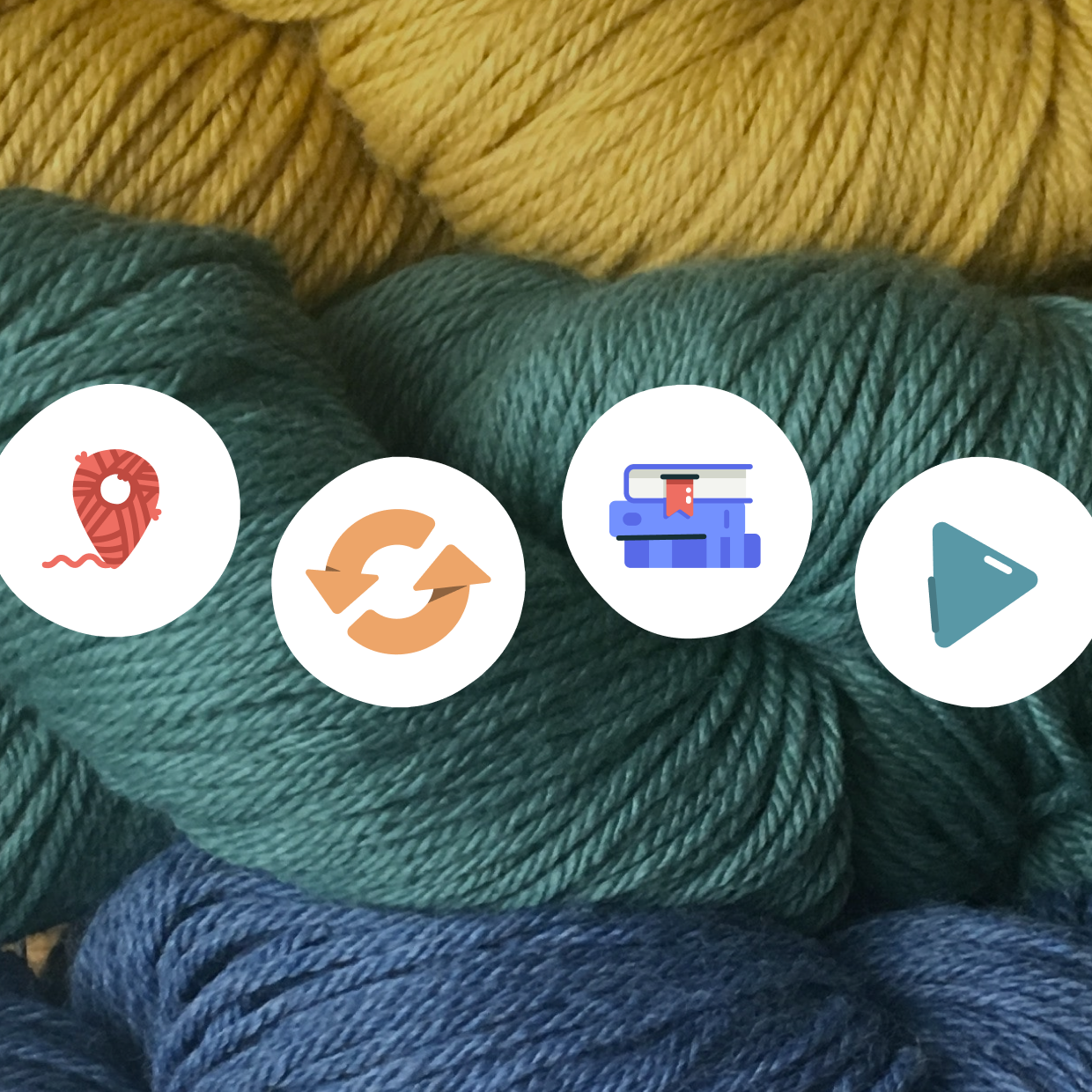 A few quick a few updates, announcements, and recently added features:
Bookshop.org affiliate links: We're now using Bookshop links instead of Amazon wherever possible (i.e., for people in the US, if the book is available on Bookshop.org), because... well, Amazon. These links appear on source pages and on pattern pages if the pattern is in a book, and 10% of the proceeds from Bookshop sales goes to local bookstores! Ravelry also receives a 10% commission on purchases made through Bookshop links, which we are donating to Lambda Literary, an organization that promotes and uplifts LGBTQ writers and books.
Spotify playlist embedding: You can now embed Spotify playlists using our text formatting toolbar, which appears throughout Ravelry over text entry boxes in places like your Profile editing screen, forum posts, designer and yarnie bio boxes, and more. To add a Spotify playlist to your Profile or elsewhere, select the little TV icon
with "media" alt text in the toolbar and paste in the link. Yarn podcasters: try embedding your Spotify podcast link! It will show your latest episode.
Local yarn store advertising: Since March, we have not been charging local yarn shops for our geotargeted LYS Ravelry ads, due to the pandemic. We're going to continue to offer these LYS ad spots without charge until there is a COVID-19 vaccine.
Shops, if you are curious about trying our special local yarn store ads, we have more information in our LYS Quick Start Guide to help you get started; you can also email me at advertising@ravelry.com with any questions and I'll be happy to assist you!
Ravelers, you can find local shops to support in our
Shop search, which can also be found on the Yarns page. If a LYS within 60 miles of you is advertising on a yarn, you'll see them listed as a buying option on the yarn page and in buy this yarn boxes throughout Ravelry. Another way to find local yarn stores a bit farther from home is our
Road Trip planner that will let you plug in a start and end location and map out local yarn stores along your route for you. (You can also find this on the Yarns page.) Someday, when we can all travel again, doesn't an LYS road trip sound dreamy?
---