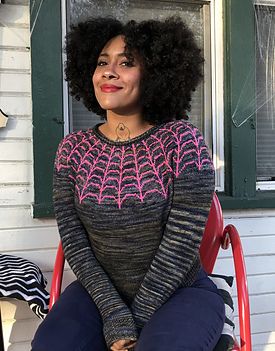 This post was so hard to put together because Raveler's are amazingly creative and talented! There were so many great garments, decorations and costumes created for this year's Halloween festivities that it was really hard to choose what to feature.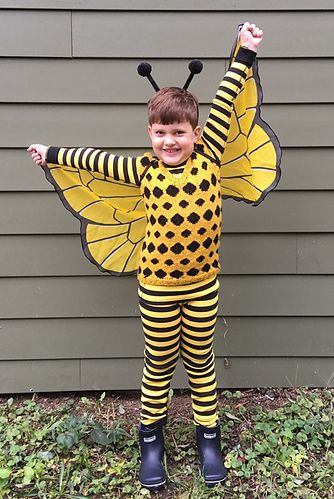 My favorite part of Halloween is seeing all of the cute kiddos in their cute costumes! This cute bee in SilverSpringKnit's Yellow Jacket 2.0 had a vision for what a bee should look like and a nice person to help them make that vision a reality! I also love the creativity put into JenniferLynnBurke's Spider-Woman & maryheatherb's Ernie Sweater. The bonus is that all of these costume pieces are super functional for future wear, too!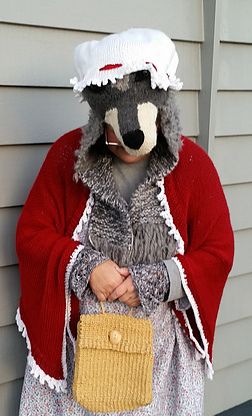 I also love it when the "big kids" get in the spirit! I love the whole look built around these costume pieces! From left to right: laumayunlimited's Wolf Head, nox-artemis' Witchy Hunt Capelet and HoosierLady's Halloween 2019.
Festive decorations always get you in the mood for a holiday. Here are a few really fun decorations: tifapergler's Witchy Halloween Wreath, takentogether's Hocus Pocus Wreath and projectsofBee's Trick or treat pillows.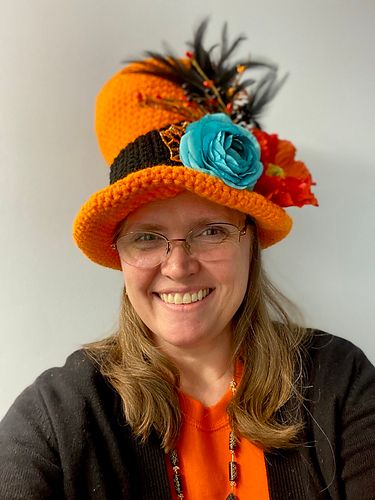 Finally, I found a couple of accessories and a garment to share. From left to right: mozartnut's The Mad Haberdasher, UpsetAppleCart's Halloween Skeleton Gloves & HeidiSue's Heidi Hearts Halloween.
I found these projects by searching Halloween in the project search. Searching with a keyword in the project search is a great way to find projects with a certain theme. You can use it for inspiration when you want to create for an upcoming holiday or event. I hope you had a great Halloween & enjoyed some of the projects featured here.
---