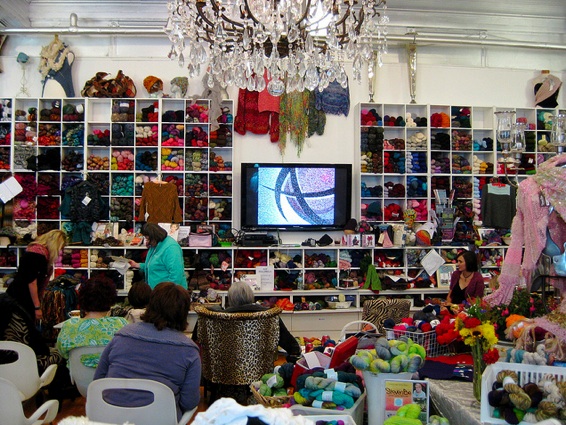 Recently, Sarah and I got to go to Minneapolis for StevenBe's Fantastic Fiber Fest Weekend and the Minnesota Knitters' Guild's Yarnover event, and boy, did they show us a good time! Minneapolis clearly has a vibrant fiber community: great yarn shops that support each other to help make the city a destination for yarn lovers, loads of fun fiber events (the weekend we were there, folks were still buzzing about the recent shop crawl and were making plans to attend another festival the following weekend!), and best of all, lots of happy and talented crafters.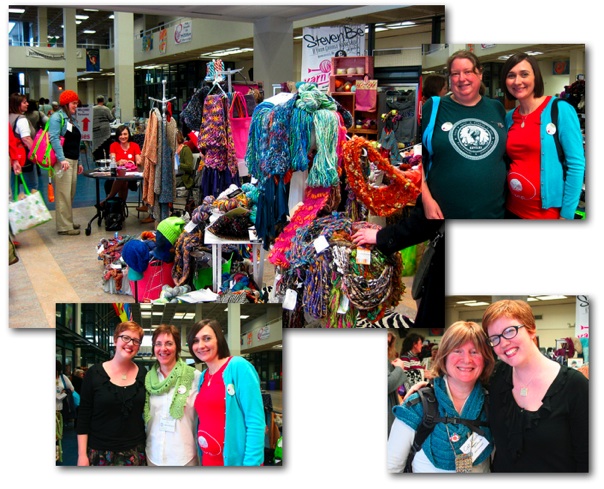 With so much going on during the trip, our itinerary was pretty full, but Steven and his staff welcomed us like family into their (gorgeous!) shop and made us feel relaxed and at home right away. Over the course of the weekend we attended a teacher/student dinner, two parties at StevenBe, Yarnover, a presentation by Nicky Epstein, and gave a presentation on Ravelry! Phew! We still had plenty of time to enjoy the events and talk to the wonderful Ravelers (both new and more experienced users) who came out to say hello and hear us speak. Steven, the owner of StevenBe and our host for the weekend, has created a rich community space in Minneapolis. His shop is gorgeous and fun, the staff is helpful and cheerful, and the enormous space is positively packed with yarn. What's not to love? Sarah and I pretty much wanted to move in by the end of the weekend.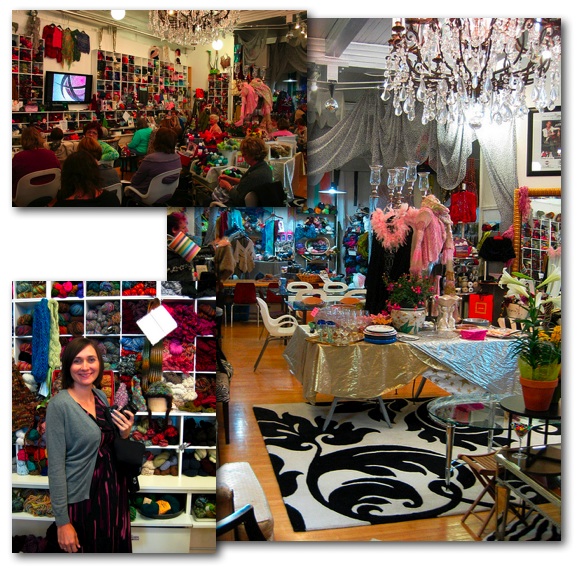 Huge, huge thanks to the staff of StevenBe and everyone who came out to see us during our presentation and Ravelry meetup, or said hello and chatted with us at one of our events during our weekend in Minneapolis. It was especially exciting to get to give a presentation on Ravelry with so many new users in the audience. We, and the long-time Ravelers in the audience (some of whom brought their iPads and laptops to help answer individual questions after the presentation - what a great idea!), had fun sharing the Ravelry love! Minneapolis was truly a wonderful time - and we hope to come back!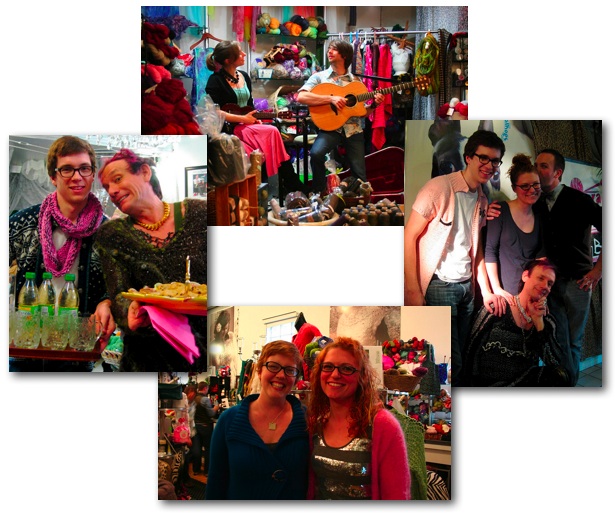 comments...
---