We're so excited to share that the Ravelry Minimart is back! In the Minimart, we'll offer special products for Ravelers: project bags, notions and tools, fiber wash, clothing, and other fun things! We're starting with a few special products and have more coming soon - let's check out the goodies!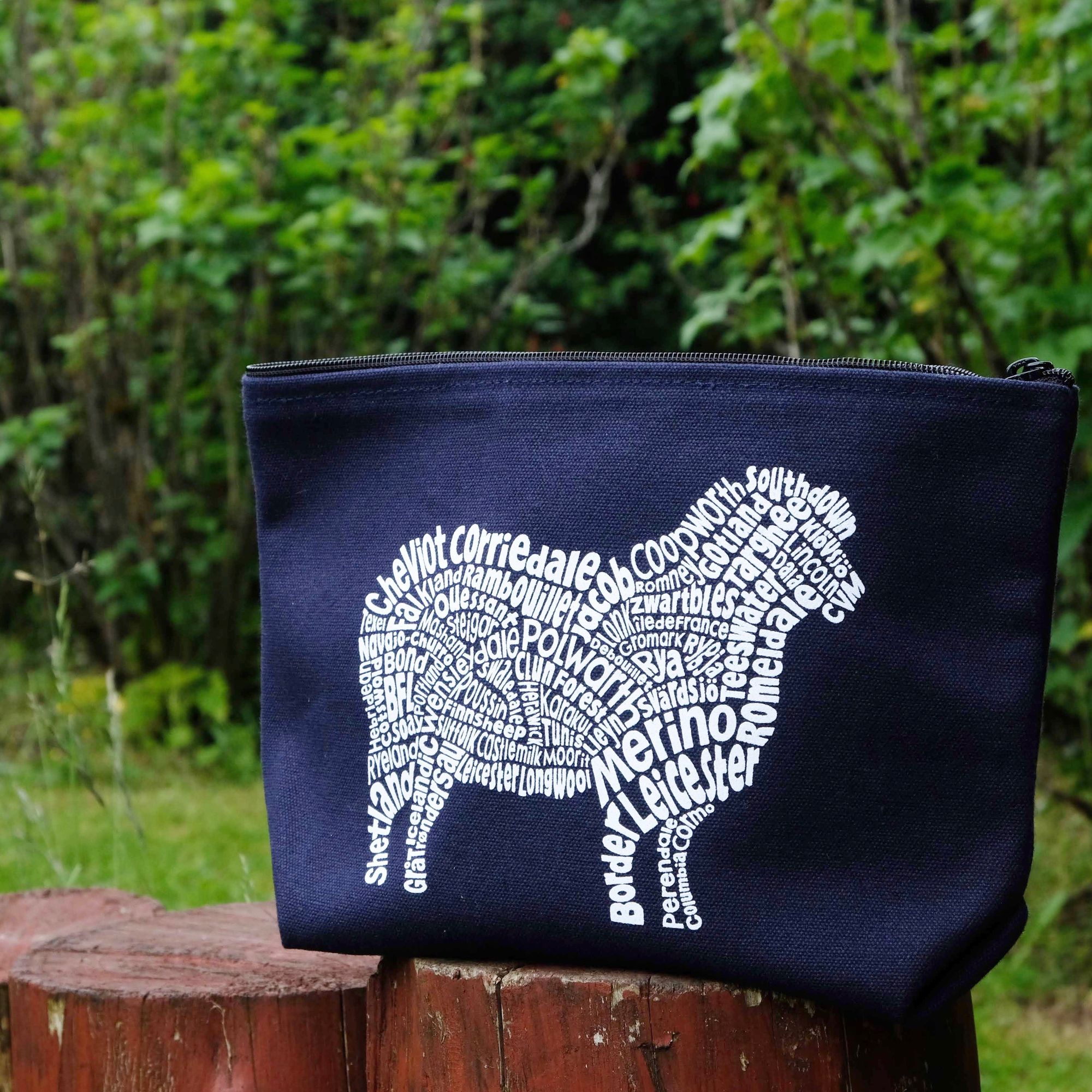 We have two project pouches, both of which were designed and made especially for the Minimart. Our Sheep Breeds Pouch is for all of us wool lovers:  it features the names of 57 sheep breeds, arranged in the shape of a sheep. It is big enough for a small project like amigurumi, socks, a baby sweater, or a hat. Our CRAFT Pouch lets us show the world that we take pride in being crafty! The bold black print lets us display our love for our craft(s), whether we knit, spin, crochet, dye, weave, felt, sew, stitch... or all of the above!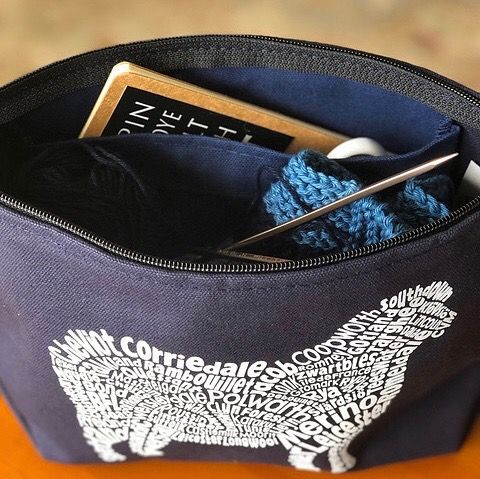 The canvas we chose for the Sheep Breeds Pouch and CRAFT Pouch is thick and sturdy, so tiny DPNs or steel crochet hooks won't poke through, and they can even stand up on their own - perfect for keeping yarn or fiber by your side as you stitch. Both pouches have ravelry printed on the back, and handy split pockets on the inside for notions (or anything else you need pockets for)!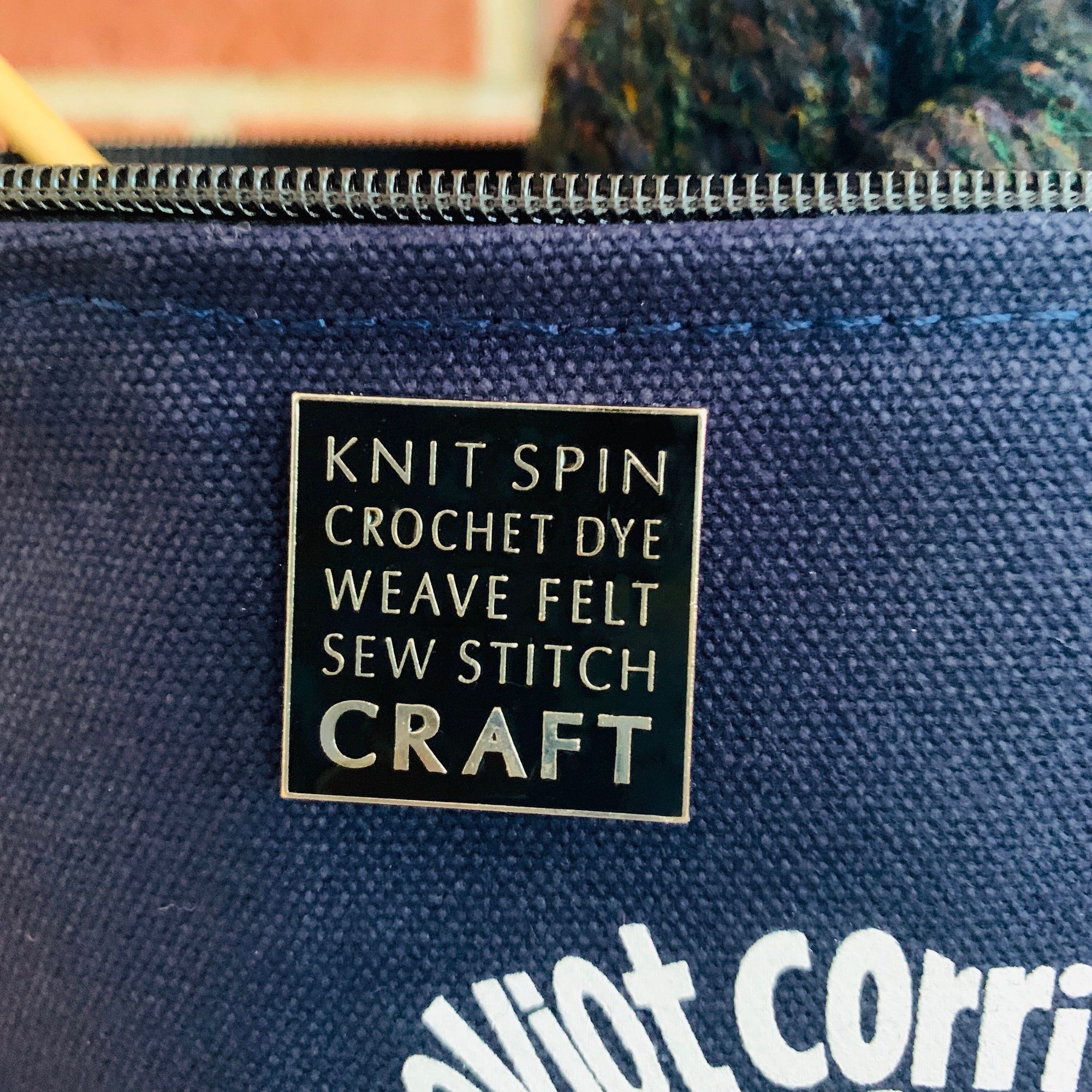 Sharing our love for our crafts is important to us so we made some small goods in our CRAFT design too: lapel pins and sticker packs! The CRAFT Lapel Pins are a glossy black soft enamel with a silver border and letters. Our CRAFT Stickers come in a three-pack and are a durable vinyl resistant to scratching, heat, water, and sunlight.
The Sheep Breeds and CRAFT goodies were designed for us by Raveler Julester of Symposi Press. Thank you, Julie! All of the products above were made in the USA.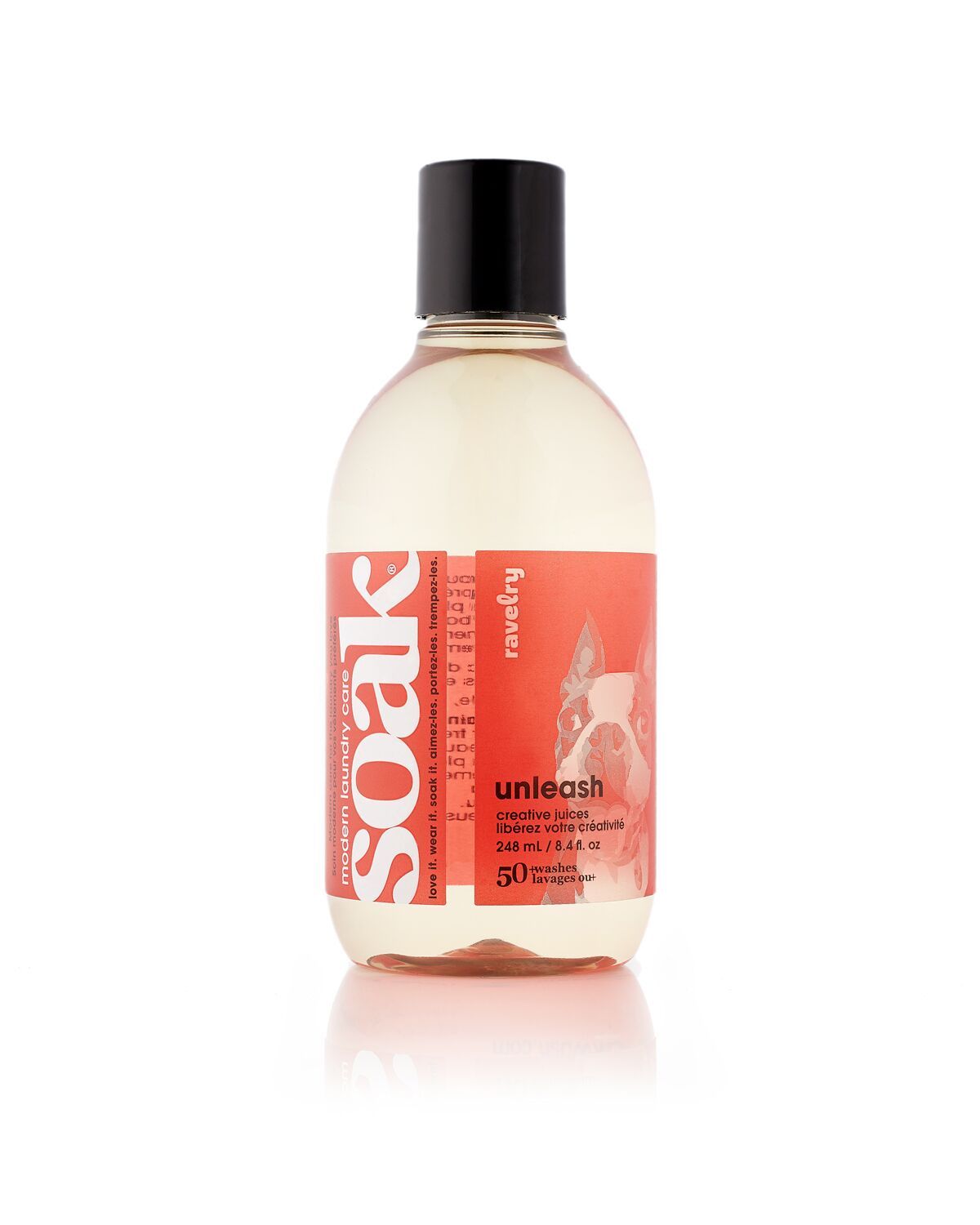 Finally, we are thrilled to be able to offer a limited edition re-release of our Unleash Soak Wash! It is Unleash's 10th anniversary and while the pretty red label is new (it still features our beloved Bob, of course!), the fresh green apple and pomegranate scent has been brought back thanks to all of your requests.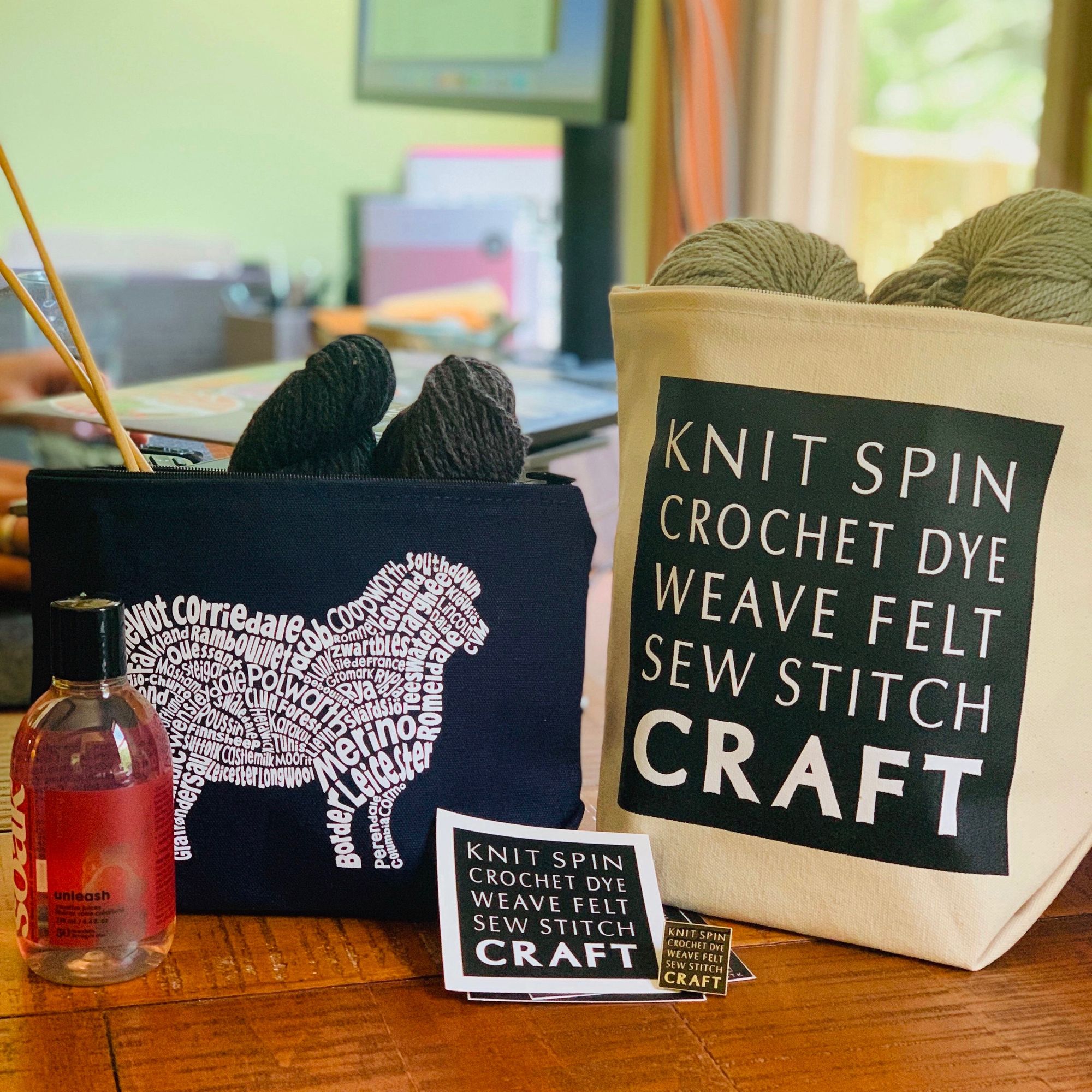 We have a special forum for the Minimart here, and as always, we welcome your thoughts and ideas! Purchases from the Minimart are an important part of supporting Ravelry, as well as the artists and small businesses we work with to make our goodies. It's been so fun to get the Minimart going again and we are excited to bring all the ideas we have to life! Thank you for your support and for your product requests over the years. We hope you love what we make for you!
---