We are still reeling from the fabulous weekend we had at the Valentine's Day "Texas Loves Ravelry" party at The Knitting Nest in Austin (they have an online shop, too!). They gave us a warm Texas welcome and made us feel at home right away - Stacy, the owner of The Knitting Nest, wrote to the office of the Governor, and had us officially declared Honorary Texans, y'all!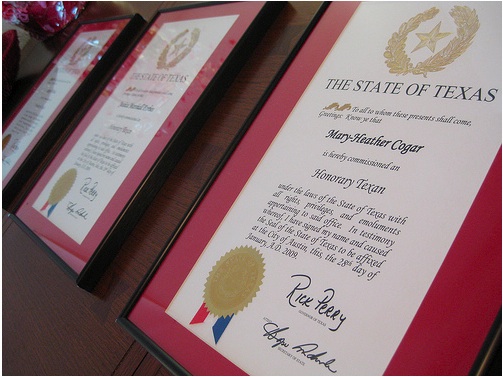 Everywhere we looked around the shop, there were special, fun details for the Ravelry party. A banner made from a whimsical drawing of Bob and Hank, the shop dog at The Knitting Nest, drawn by none other than Franklin, was up on the wall for Ravelers to sign (and Jess and Casey to take back to Ravelry World Headquarters). Handknit and fulled stockings, needle-felted with our names and filled with chocolates and Valentines, hung below the banner. Project bags with the Bob & Hank banner were available, and there was even a gift basket filled with doggie treats and toys for Bob!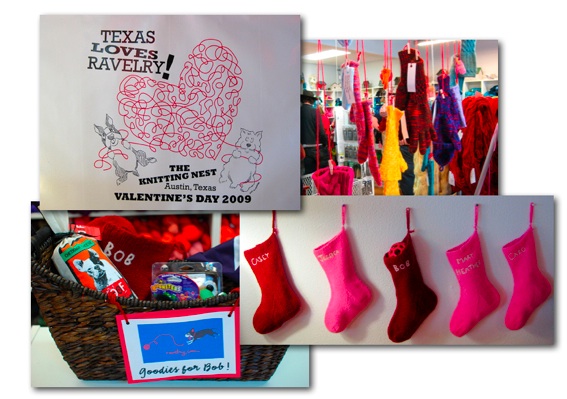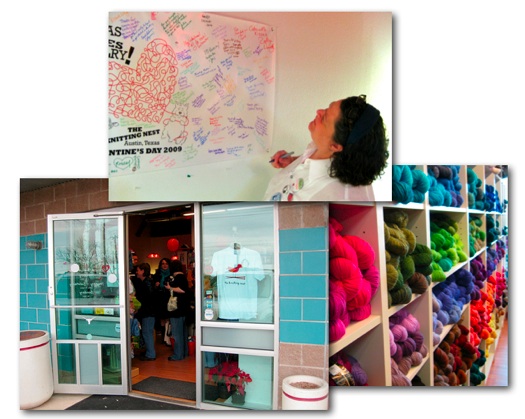 One of our favorite things to do is get out and meet Ravelers. We hung out at the shop all day, got to look at beautiful projects, connect faces to the avatars and projects, and talk in person with users we've known from the forums for months. Such a great time!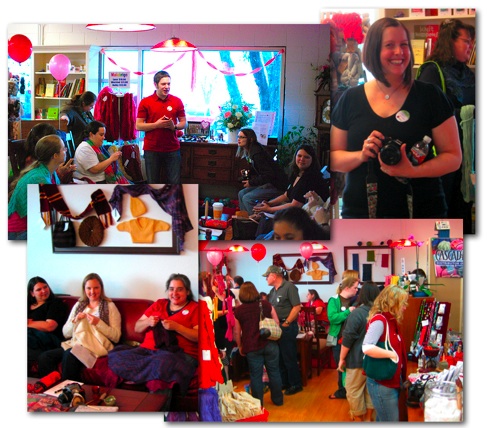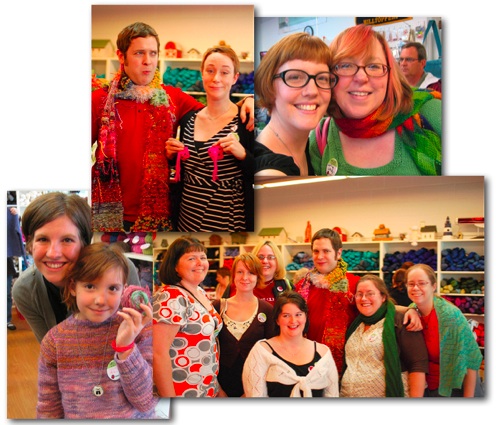 There were even sweet dogs at the party, to help keep us from missing Bob and Charlie too much! Sweet Hank, the cutest Westie on the planet, gave us lots of snuggles. Halfway through the day, a lovely Raveler walked into the shop carrying her Boston terrier girl! Jess made a beeline to the front door to give some ear scratchies.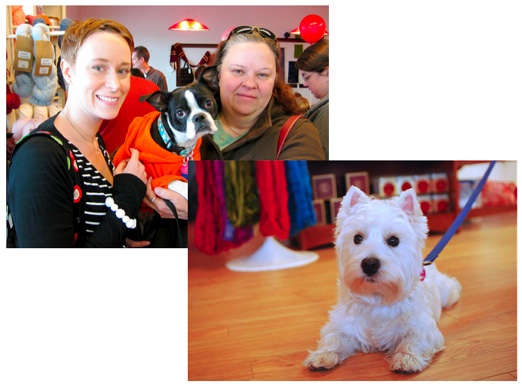 Thank you so much to all the Texas Ravelers who came to say hello, and especially to the staff of The Knitting Nest - we had a great time, and we can't wait to come back!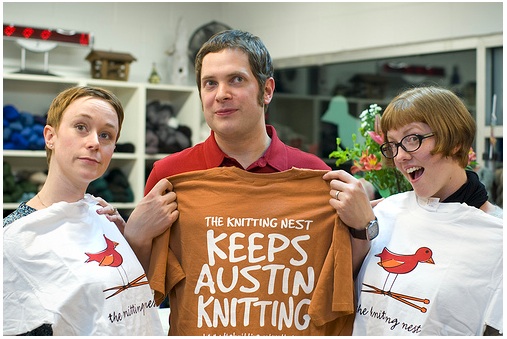 Thanks, Stephig, for the last photo of Team Rav! To check out more pictures from our weekend in Austin, you can view the Flickr sets in Jess' and Mary-Heather's photostreams, or by searching Ravelry Weekend on Flickr! Comments...
---