The New York Sheep and Wool Festival is this weekend in beautiful Rhinebeck, New York, and Ravelry will be there holding our third Ravelry Rhinebeck Party! This party has become a fun annual tradition for festival-goers, and it would not be possible without the help from our generous sponsors!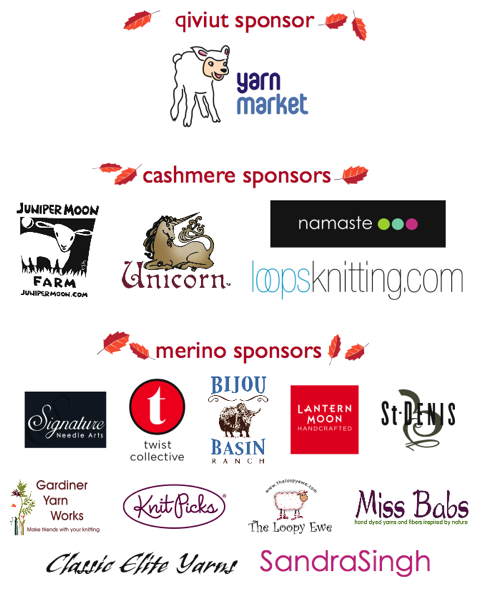 We love our qiviut sponsor Yarn Market; our cashmere sponsors, Juniper Moon Farm, loopsknitting.com, namaste, Unicorn Fibre Wash; and our merino sponsors, Bijou Basin Ranch, Classic Elite Yarns, Gardiner Yarn Works, Knit Picks, Lantern Moon, Miss Babs, Sandra Singh, Signature Needle Arts, St. Denis, The Loopy Ewe, and Twist Collective. Huge hugs! We're so happy to team up with these wonderful companies and members of our community to help us host a terrific party open to all, and grateful for their help and support. Thank you so much! The party details: Where: The Elks Lodge (outside pavilion) in Red Hook, NY (same place as last year!) When: Saturday, October 17 from 6:30 - 11 pm The address is: 7711 Albany Post Rd/ Route 9 Red Hook, NY 12571 (approximately 5 miles from the fairgrounds) We're going to have a cash bar, yummy snacks (please do eat dinner beforehand!), music, incredible prize giveaways from our sponsors, plenty of Hello! username buttons so that we can identify each other, and a really, really great time. Families are welcome! Though we strongly encourage you to carpool if at all possible, parking will be much easier this year - we have arranged for parking down the street at Mill Road Elementary School (Google maps link to the school), with a bus to transport Ravelers to the party location and back to their cars throughout the evening. Please park at the school parking lot (we'll have folks helping to direct you) to take advantage of the party bus (and avoid parking backups). If you need a handicapped parking space, please just let the folks at the Elks Lodge know when you drive up and they'll show you the best place for you to park (in the lodge parking lot). It is going to be chilly on Saturday night (possibly even snowy!) and this party is in an open pavilion, so make sure you bring your woolies! We are going to have heaters (and possibly a bonfire!) and walled tents and the party location is fully covered, but please come prepared! This is the perfect chance to showcase your latest FO to a group of 600 or more people who will appreciate and admire your work. :) You can RSVP for the party on the Ravelry Events Page! See you there - we really can't wait!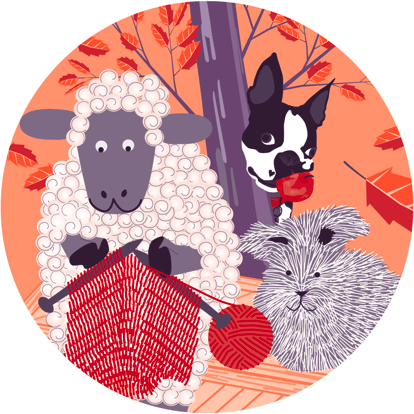 Lunchtime Ravelry Meetups! We also have two meetups planned during the day on both Saturday and Sunday from 12 to 1 pm. The location for the meetups is shown on the map below- it is a shaded field up the walkway from the author's tent. Come and meet your fellow Ravelers and get a Hello! username button.
For more information about the Ravelry festivities at Rhinebeck this year, check out the Final Details thread in the New York Sheep and Wool group! Be sure to wear your Ravelry shirts and pins and carry your bags around the festival - some vendors are offering a discount to Ravelers! (Every little bit helps, right? Helps us buy more yarn, that is...) :) See you in Rhinebeck!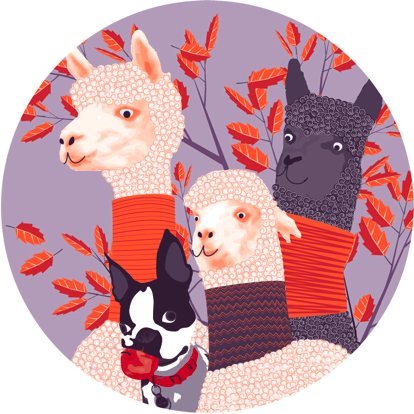 (comments...)
---