We're excited to announce the arrival of some brand-new merchandise in the Ravelry mini-mart!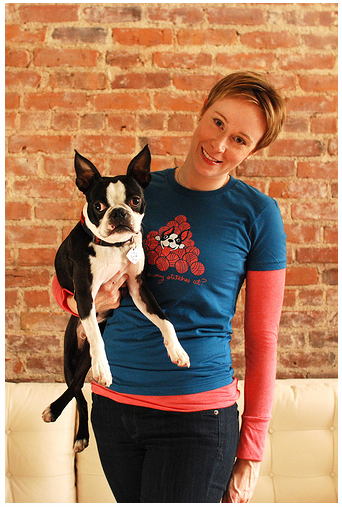 First up - Bob t-shirts! We've already listed the American Apparel women's style, and we'll add unisex American Apparel shirts, Hanes v-neck shirts, and Hanes beefy tee shirts (in larger sizes) to the store over the next few days! The Bob shirts feature a sweet Bob in a pile of yarn with our "where my stitches at?" tagline. The art was created for us by the fabulous Verabee, and as you can see from the photo above, they are 100% Bob-approved. UPDATE! Unisex AA shirts have been added. The next new release will be...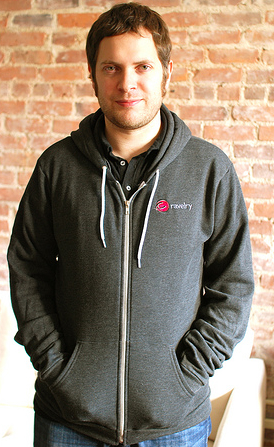 Hoodies! Coming very soon (they are stocking the shelves in the warehouse as I type this) are zip-up hoodies with an embroidered Ravelry logo - it's getting cold right now for those of us in the Northern Hemisphere, and it's time to bundle up!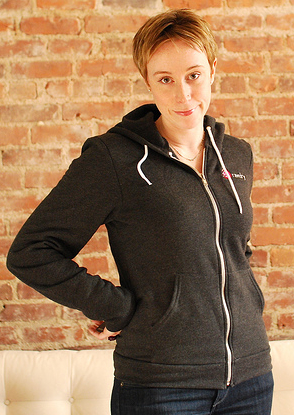 We'll have these hoodies in Unisex American Apparel and Hanes styles. We think the unisex cut is super cozy on both men and women. UPDATE! American Apparel hoodies and Hanes hoodies in 2X, 3X and 4X have been added.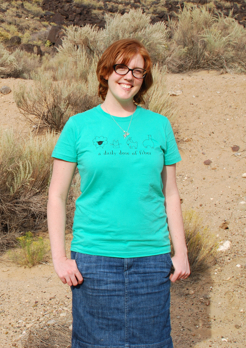 Finally, we recently added a new color of our "animals" shirts to the minimart - a cheery mint green, in American Apparel unisex and women's styles. Casey recently posted in the minimart forums about some of the Ravelry designs that are being retired soon, and more products that we have in the works (car clings, mugs, project bags, and more). If you'd had your eye on one of our current t-shirt designs, it might be going away soon - please check out his post so to see if you'll need to snag one before it does! And of course, if you have something you'd like to see in the minimart, we're always happy to hear your ideas! We really want to thank everyone who has bought items from our mini-mart and shared ideas in the store forums - sales of Ravelry goodies are a big part of what keep the site running, and it's exciting to know that you like the products that we offer. Thank you! Comments...
---