If you're in the Los Angeles, area, we have some exciting news for you!!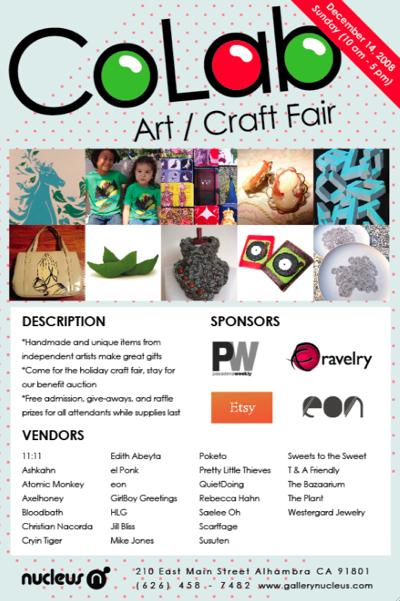 This Sunday, December 14, Ravelry is co-sponsoring a holiday art/craft fair at Gallery Nucleus. If you were a little over-ambitious about your holiday crochet and knitting projects, but still want to give a handmade gift, stop by and check it out! Gallery Nucleus is located at 210 East Main Street, Alhambra, CA, 91801, and the holiday fair will take place from 10 am - 5 pm. We're thrilled to be teaming up with them for this event! In other holiday gift news, if you've been wishing for something from the Ravelry Mini-mart, you can start hinting to non-Ravelers now! Casey has opened up the minimart to all, so friends and family of Ravelry members can shop and purchase goodies! We've been stocking up and have lots of items available (even our Ravelry hoodies!), and more of our popular styles (the women's AA Bob tees, for example) are being reprinted now. We also have some new goodies coming soon - stay tuned!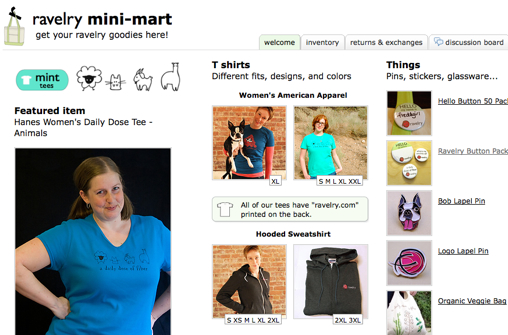 The Ravelry minimart is accessible at http://www.ravelry.com/minimart. Have fun - and thank you, as always, for supporting our store! You guys make our holidays merry, and we hope that this season is a wonderful one for all of you! Comments...
---