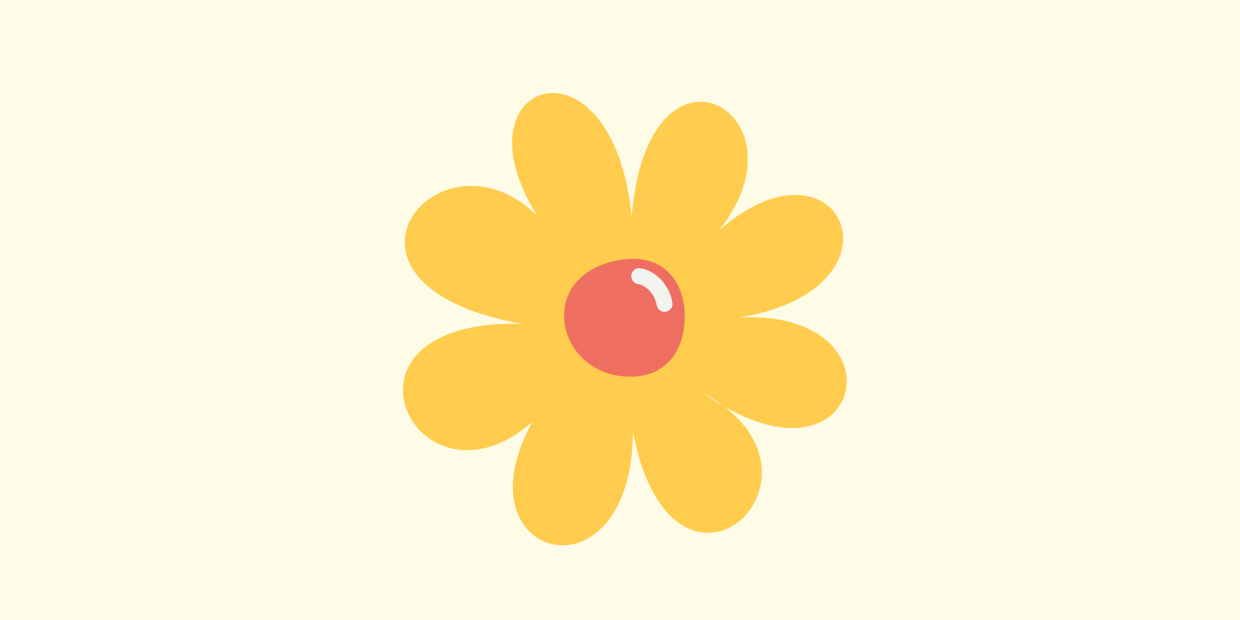 Starting today, you'll notice something new on the Patterns page: a section for Debut Patterns! A debut pattern is the first pattern added to Ravelry by a designer. We hope this new section helps shine a light on up-and-coming designers, and gives us all the chance to enjoy checking out their initial releases.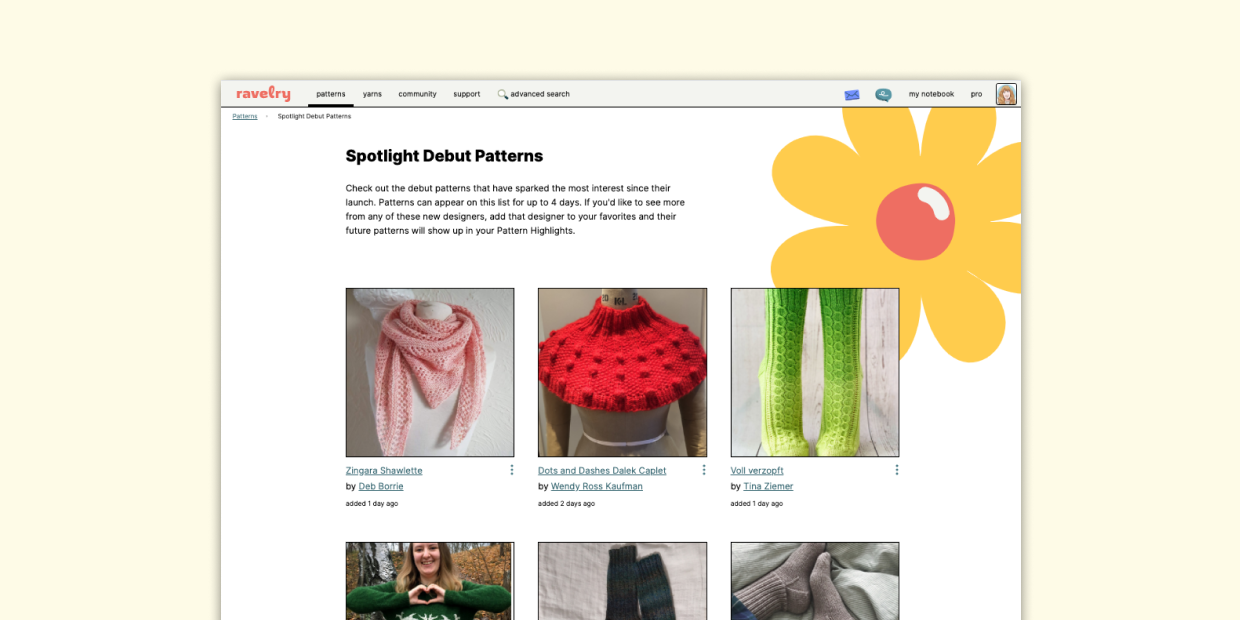 From the Patterns page, you can dig deeper into debut patterns in two ways: clicking through to the frequently-changing Spotlight Debut Patterns page will show you the debut patterns that have sparked the most interest since their launch. You can also click through to an Advanced Search of all recently added Debut Patterns.
Taking the leap to write up and offer your patterns to the yarn community takes courage, and during the Swatching process for this feature it was exciting to see how eager our Swatchers were to support designers who are just getting started.
If you have any feedback about the Debut Patterns feature, please let us know with the Submit Feedback link in your profile menu drop-down, where we have added the option to send suggestions for improving the site in addition to the ability to submit bug reports. We hope this easy profile menu drop-down gives everyone a simple way to provide us with feedback. Thank you, and have fun discovering your favorite new designers!
---