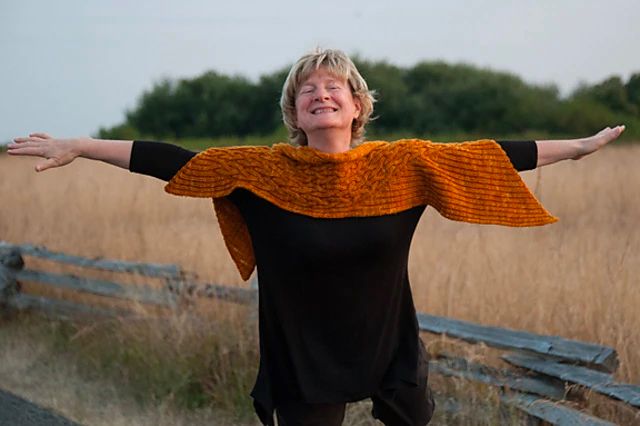 The fiber community lost one of its most joyful members this week, with the death of Cat Bordhi on September 19. As a designer and teacher, Cat was known for her innovation, experimentation, and development of new techniques including the Sweet Tomato Heel and moebius knitting.  
Cat has always ensured that the proceeds from her ebook, The Art of Felfs, went directly to the SD Ireland Cancer Research Fund and lab of Dr. David Krag at the at the University of Vermont Medical School. Cat referred to this as "one of the most important undertakings I have ever taken on" and has always been pleased to see Dr. Krag's research be supported through the gift of her creative work. (Per Cat's request to us, we are not charging Ravelry fees on the sales of this ebook.)

Cat was an early and enthusiastic Raveler, and always friendly and encouraging whenever we had the pleasure of spending time with her at yarn events (or in line waiting for Jeni's ice cream). We send our deepest condolences to Cat's family, particularly her beloved daughter Jenny and grandson Charlie. We are grateful that Cat shared her beautiful spirit and talents with all of us so generously, and we will miss her very much.
---