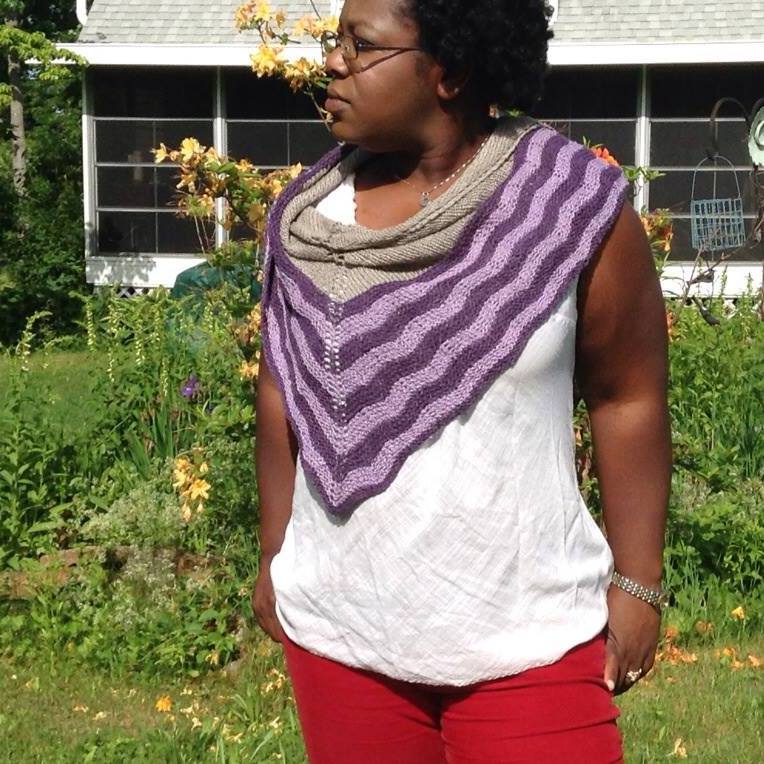 We're so excited to share a new Human of Ravelry with you: Tian Connaughton, known as knitdesigns here on Ravelry! Tian lives in rural Massachusetts, and has been a yarn crafter since 2001, when she learned to crochet. Raveler raborello nominated Tian, writing: "she has been my technical editor on tons of projects and is also a knit designer/ crochet designer/ all-round unstoppable force."
One look at Tian's Ravelry bio, project page, and vast design portfolio make it clear: "unstoppable force" is entirely accurate! She does so much with her passion for fiber arts, from crafting and creating new designs, blogging, running KALs here on Ravelry, communicating with other yarn lovers on her Facebook and Instagram communities, and also working as a tech editor as well as a business consultant for the yarn industry, "specializing in helping crafters build and grow their dream business." She's also starting a podcast soon, which she tells me will be about "designing, tech editing, publishing, and running a yarny business, plus all the mindset stuff (fear, self-doubt, etc.) that goes along with it."
On top of all that, she has 24 chickens! 🐔🐥🐣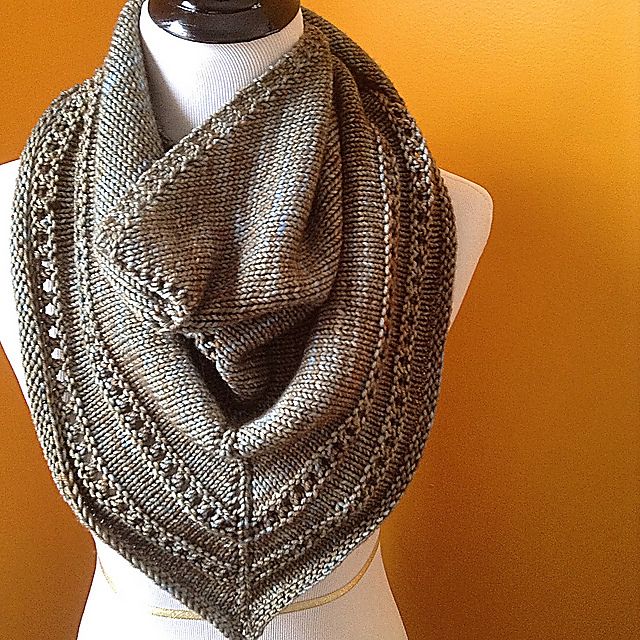 I believe tech editors are behind-the-scenes heroes when it comes to knitting & crochet design. The work is unseen but so important, and a good tech editor is a true collaborator on a design, going beyond double-checking the math behind a pattern but also making sure that it reads well and is enjoyable to make. I asked Tian: what drew you to get started with tech editing, and what is your favorite thing about it?
Her reply:
I'm a girl that has always loved a red pen. I've always been a strong editor from the days of high school and being that student other kids would want to do their peer-reviews for their papers to being the first eyes on my husband's writing for his now published books. In my corporate finance and accounting days, working on multi-million dollar accounts and being a team leader/manager, paying close attention to details was an essential part of my every day. When I read patterns in books and magazines, I approached them with that same eye.
Tech editing was a natural progression as I got more into designing and started to do different types of work in the fiber industry. I was doing sample knitting and crocheting work, and going far and beyond what the sample maker was supposed to do. Instead of just making the sample in the size recommended according to the deadline, I was providing a greater level of detail back to the designers in regards to overall clarity and consistency of the pattern, pointing out areas that could cause misinterpretation and recommend changes, reviewing charts and schematics, and correcting stitch counts. Like I said, I do love a red pen, but I think mainly, I want the designer to be able to provide the best experience for their crocheters and knitters. And I think that's how I approach every pattern I tech edit. It's not about mine or the designer's ego but rather the focus is entirely on the end user's experience and their ability to complete the project.
Let's get to know Tian a bit better with our Humans of Ravelry questions!
---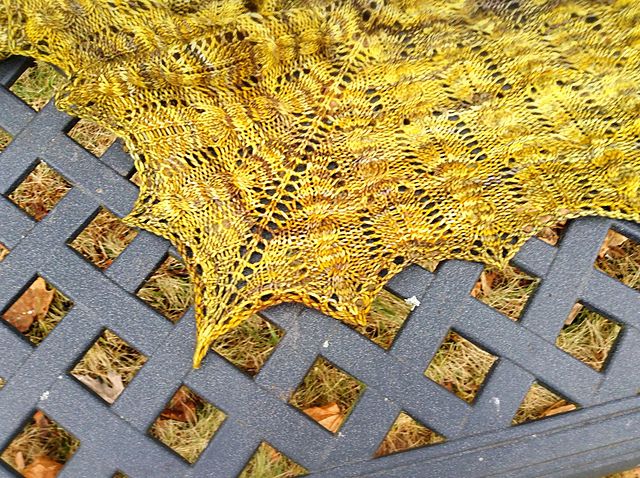 What is your fiber origin story: how, when, and why did you learn to knit, crochet, spin, weave, and make things with yarn in general?
I learned to crochet in 2001 from a co-worker during my corporate days right after getting married. We would sit in the break room at lunch and after many weeks of watching the fascinating ways her fingers would glide effortlessly over the stitches, I asked her to teach me. Immediately I was hooked (pun intended). For years I was content just crocheting. My mother-in-law, a knitter, for a long time would try to convince me to pick up knitting. Really, two sticks when one hook worked just fine... and faster? Nah, I was good. It wasn't until years later when I quit my corporate job as a credit manager and maybe a whole week at home with my then 2-year old totally bored that I discovered HGTV's Knitty Gritty. Knitting was actually pretty cool and working with two sticks wasn't too bad.
Like everything, I went down the knitting rabbit hole, hard. I'm never satisfied, so once I learned the basics, I needed more so I sought out more information and stitch patterns. After seeing an episode of Knitty Gritty with Shirley Paden, a black knitwear designer, the seed of designing was sown (representation matters). I was inspired by seeing her do this thing I didn't even know was possible. Within a year of learning to knit, I was designing. From there, this whole journey stemmed into spinning, tech editing, teaching crochet and knitting, creating online courses, coaching other designers and tech editors, and writing books.
---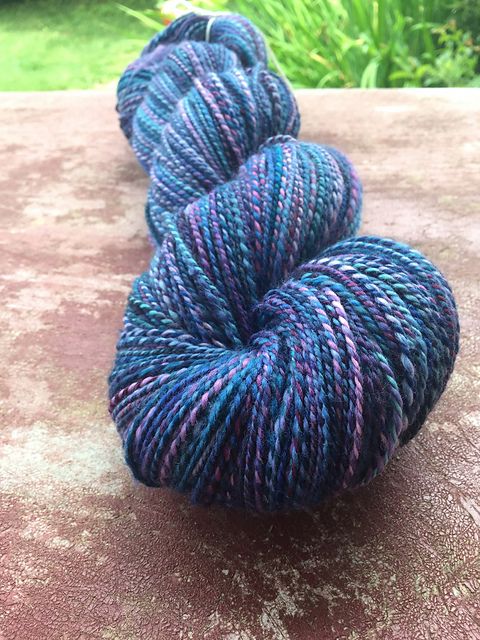 What non-yarn hobby or hobbies do you enjoy?
My yarny work keeps me pretty busy, but there has to be some balance, right? The non-yarn hobbies I enjoy are reading British Murder Mysteries and listening to podcasts ranging in topics from culture to business.
As the weather warms, I like to spend time in my garden while an equal amount of time keeping my chickens out of the garden. When the weeding and chicken wrangling are done, I like to sit in my comfy chair on my deck with a good book or an informative podcast, while watching the wildlife all around me.
When the weather is not conducive to being in my garden, I enjoy watching painting tutorials on YouTube and playing with my acrylic paints. Sometimes a painting turns out really well and gets hung on a wall, and sometimes they get frogged (I paint over the piece with white paint to reuse the canvas for something else) or put in timeout, just like my knitting and crochet sometimes do - I have a few painting WIPS I'm trying to figure out what to do with next.
Before I started knitting and designing I ran a jewelry business. I still have my tools and some materials, and every now and then I find myself pulling out beads and wire, and creating a new piece - earrings, necklace, stitch markers - for gifts or just because.
---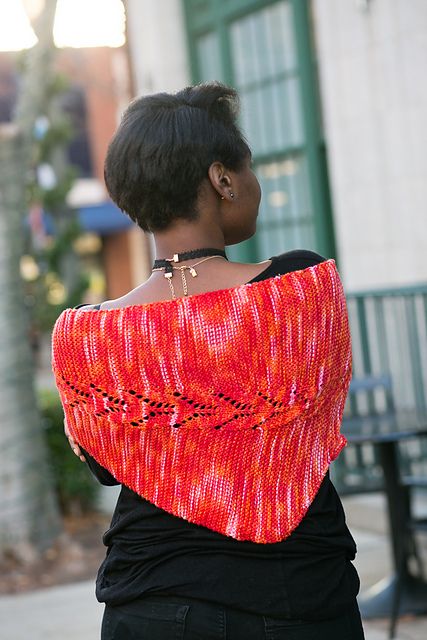 What's one way that crafting has changed your life for the better?
Crafting has become my life. It's provided me a lifestyle I didn't even knew existed. When I was a kid, the only options I knew for my future was college then a job that I'd work until you turn 65, whether I liked it or not, that I can retire from and then, and only then, I would be able to do whatever made me happy.
And as a child of immigrant parents, the options were very limited but straight forward with a clear path - teacher, nurse, engineer, doctor, lawyer, etc. There wasn't room for creativity. But after I discovered crafting (I didn't do much or any crafting as a kid) and having my son, I started to look for ways to become my own person as a 20-something wife, mother, and homeowner. During a time when my peers were out discovering themselves by going out to clubs and having late nights, crafting helped me to tap into a piece of myself I'd never known to discover a path that is non-traditional and without a blueprint, but wholly life-changing and fulfilling. Remember those career options I mention above - nurse, engineer, etc.? What do they have in common? A clear journey to achieve - a career track with steps to take.
With crafting, I've taken my career in the complete opposite direction. With entrepreneurship there are no maps and blueprints. I am making things up as I go. Everyday is a new experience and it's amazing. Without crafting, I can't imagine where I'd be now. And the best part about it, I don't have to wait until I'm 65 to start living the life I want.
---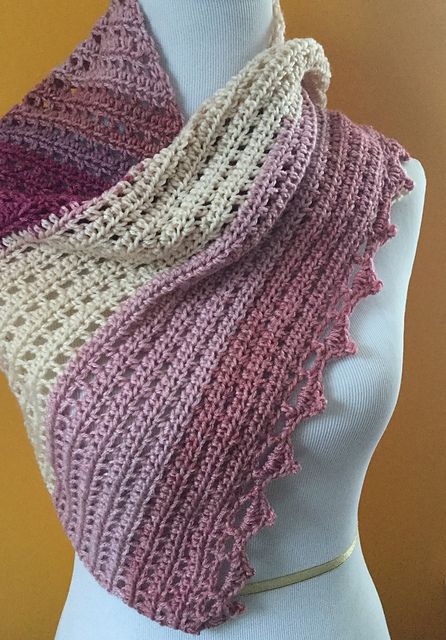 What advice would you give to someone who has lost their yarny motivation?
My advice for someone who has lost their motivation? It happens. We've all been there. And it's just a phase. Don't fight it. Embrace it and use it to explore other things. Take a break from your yarny craft and go play in a different sand box and try something new. Sometimes we put so much pressure on ourselves to perform. Give yourself some grace. Go to the museum. Go outside. Change your environment and get a new perspective. It's not lost forever, you just need to take a break to find other inspiration.
---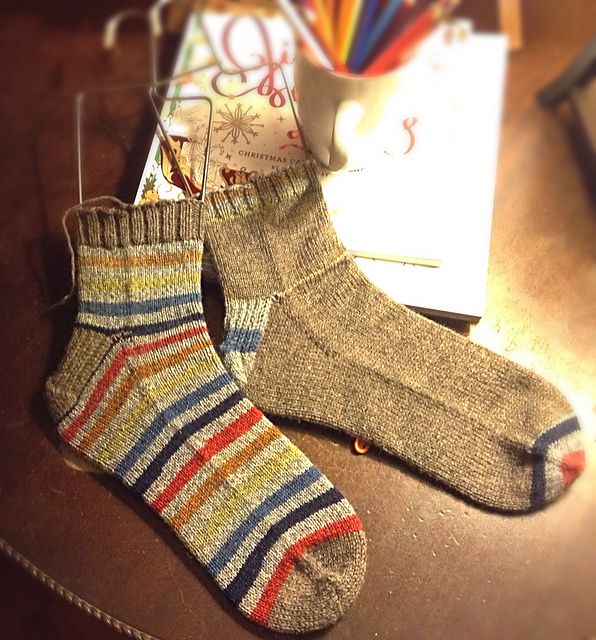 What's your favorite yarny trick or hack?
I don't know if this is a trick or hack, but when I'm traveling outside of the country with my knitting and crocheting, I put my hooks, DPNs, and scissors in my pencil holder with my pens and pencils to avoid scrutiny from TSA. This has been working for me and nothing confiscated.
---
Thank you so much, Tian, for participating in this series! It is so inspiring to speak with someone who has intentionally crafted a life based around her passions for yarn and fiber, and who helps others do the same thing.
If you'd like to keep in touch with what Tian is making, add her to your Ravelry friends and look for updates on the friends page. You can also add her designer page to your Ravelry favorites to see any of her new designs in your Pattern Highlights on the main patterns page.
As always, we love hearing about the wonderful people here in our Ravelry community, so if you have a Ravelry friend you'd like to recommend we feature, please let us know!
---