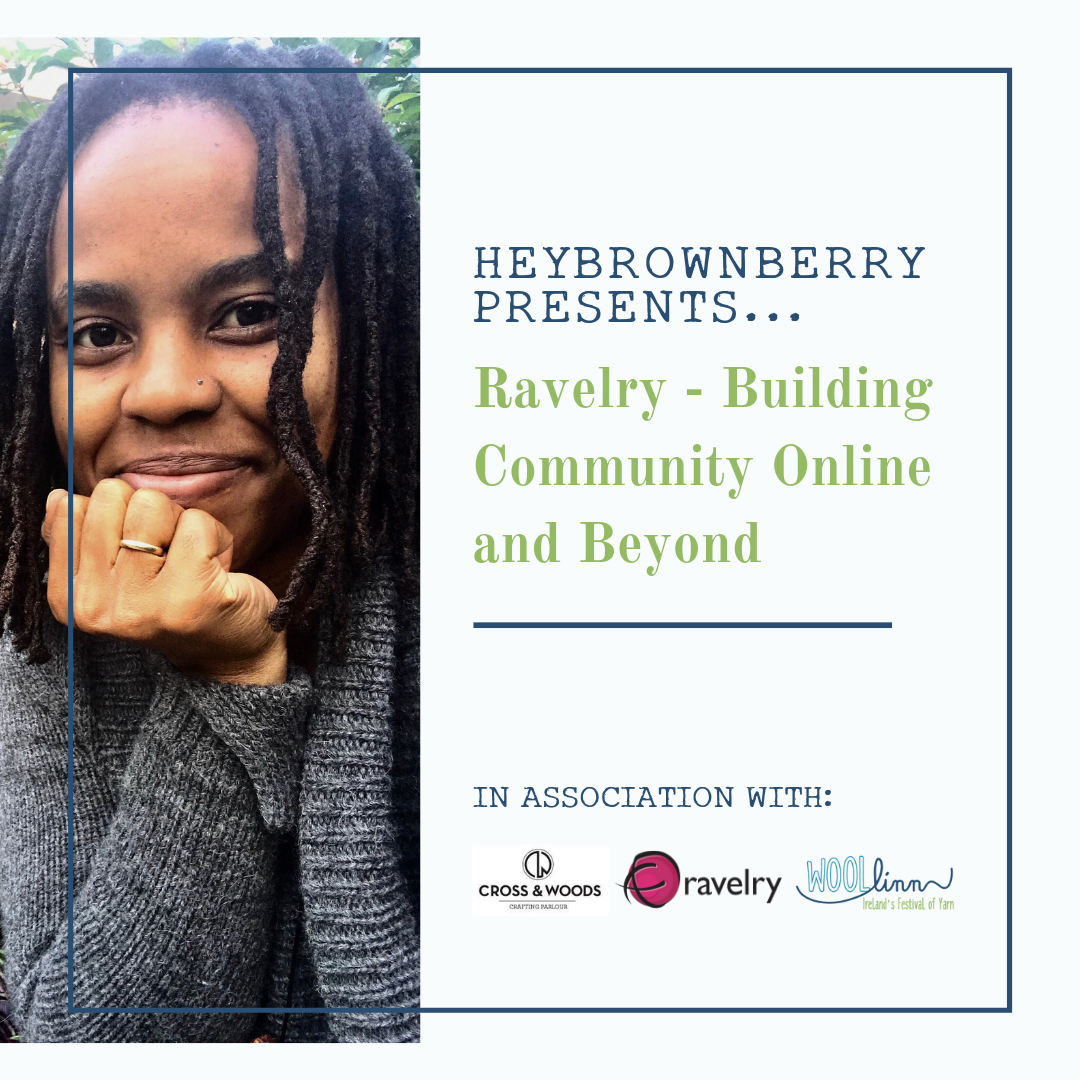 I am so excited to be attending Woollinn in Dublin this year and spending time with other attendees in the Ravelry Lounge.  I am even more thrilled to collaborate with Marce from HeyBrownBerry to bring Humans of Ravelry to the festival! - Jess
Statement from Woollinn:
We are delighted to welcome Marceline of the HeyBrownBerry Podcast to Woollinn this year. In association with Woollinn, Ravelry and Cross & Woods, Marceline will be a virtual Event Guide to this year's festival, interviewing visitors, vendors and special guests who convene in the community hub of the Ravelry Lounge. The HeyBrownBerry Podcast will explore themes of community and connection - both in real life and the digital sphere - and in particular how Ravelry has become a portal to a global community for so many of us.
"This project is really about Community in all its forms and meanings for me. The current discussions happening on IG and elsewhere are connecting us in ways that are new and challenging - but exciting. I want to tap in to that and explore not only where we are now, but where we go from here..." -Marceline
The short series of videos hosted on the HeyBrownBerry YouTube Channel will feature interviews with the many "Humans of Ravelry": from designers to yarn shop owners, from pro-users to new members. Marceline will also sit down with Adaku Ezeudo, our special guest speaker on Diversity and Inclusion, to delve deeper in to the important conversations that have begun to take place in the fibre craft industry this year.
Please join us in welcoming Marceline to Woollinn - this is a project we wholeheartedly support - and we're very grateful to the project co-sponsors Ravelry.com and Cross & Woods for making it possible.
---