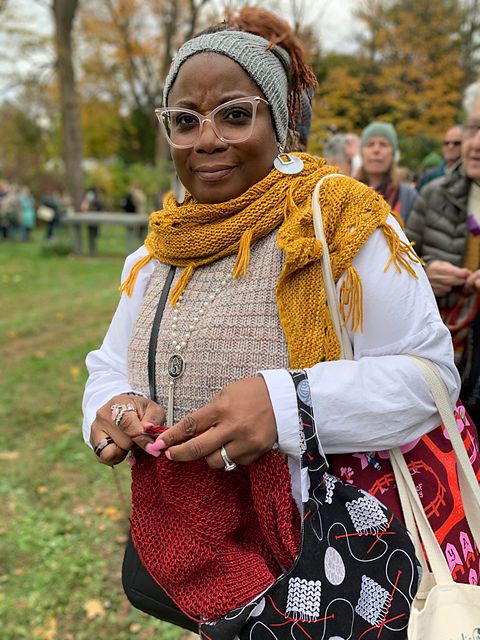 Our trip to the New York Sheep and Wool Festival (also known as Rhinebeck, after the town in which it is held) was busy, fun, and incredibly inspiring! The weather during the festival was absolutely perfect for wearing all our handmade woolens, and as always, the project-spotting at the festival was unparalleled.
Above, Missria absolutely exemplifies Rhinebeck fashion to me. This picture is from her Hatdana project, and she is also layered up in her Massaman vest and a Hipster Shawl knit by her friend, all the while working on her Red Droplet Capelet as she enjoys the festival. Now THAT is the Rhinebeck spirit!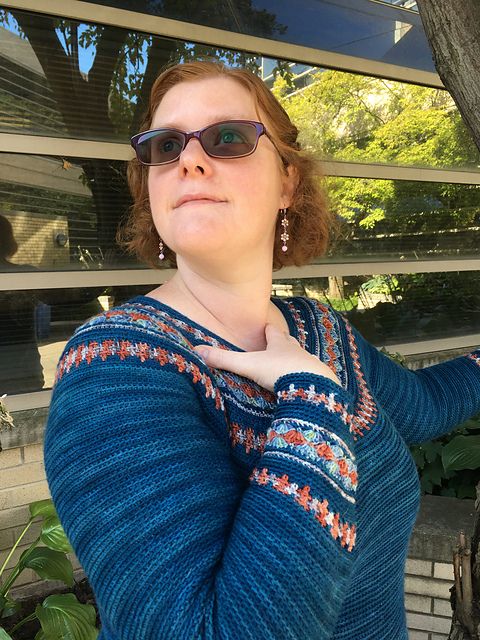 Striking colorwork yokes and leaves in various stages of turning always make for beautiful Rhinebeck sweater photos. From left to right above are aniquinter's Northern Dreams Pullover, Nimruse's Humulus, and Woolmaknits' Dibbidies.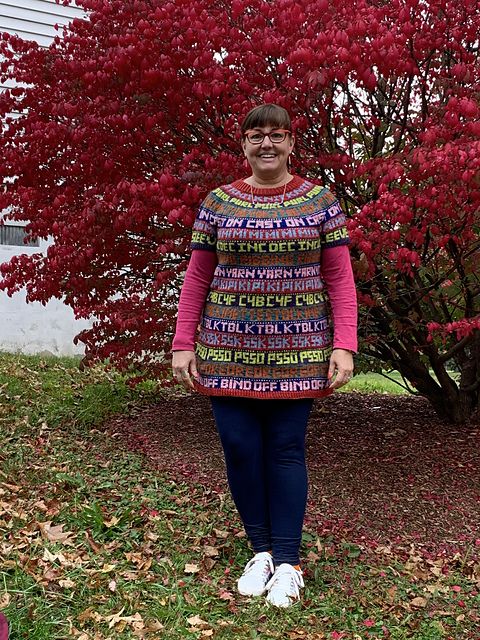 The festival grounds are the perfect place to take proud FO pics, like these for   Irocknits' K-N-I-T sweater, JoceyKnits' Occhiello Sweater, and Rozknitz's Tecumseh.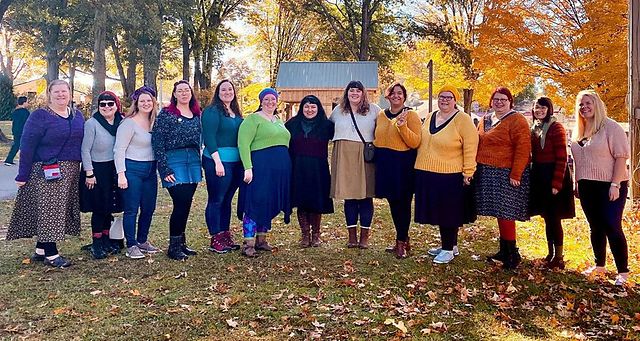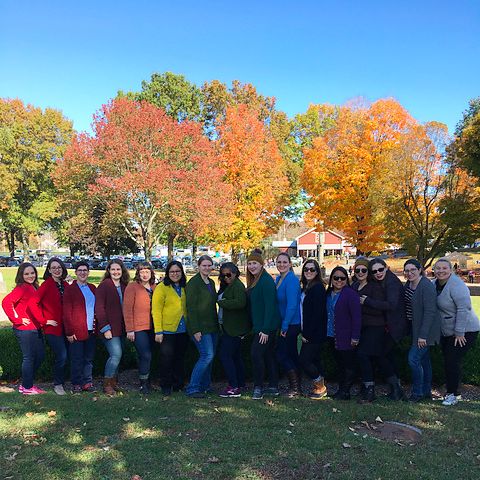 One of my favorite things each year is seeing groups of people meet up in person wearing projects they have made from the same pattern! Here are fun examples from the project photos of igood54's Ursa, sully25's Farmhouse Cardigan, and costa-price's Bouquet.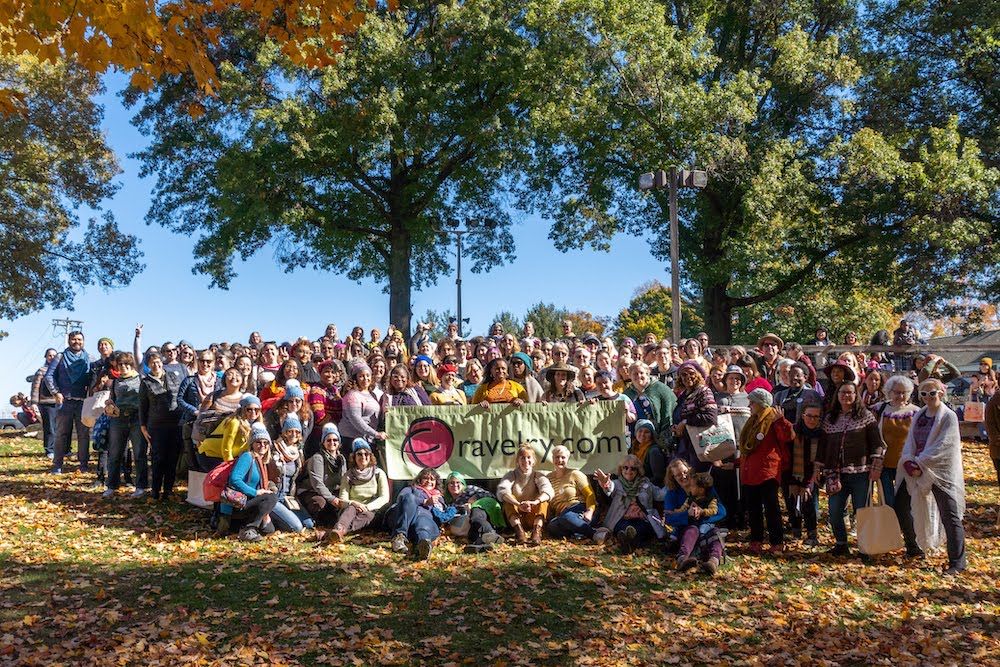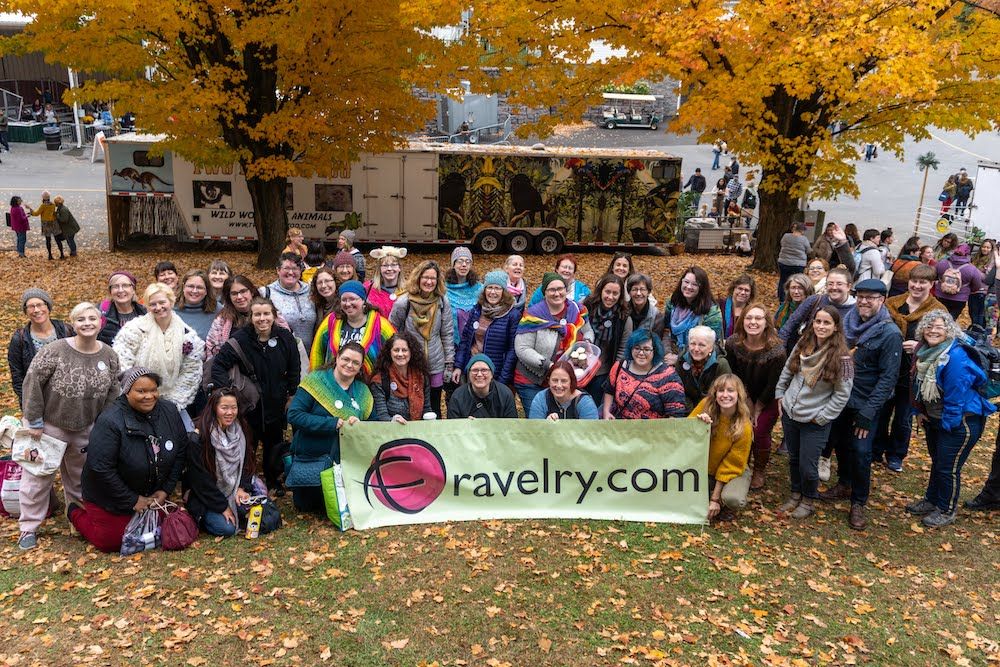 Every year on the hill we host Ravelry meetups from noon till 1, where we are always so grateful to get to connect with Ravelers in person. Our meetup crowds were so happy and supportive - thank you all for coming by and saying hello! We especially loved seeing the meetups that sprung up around the big Ravelry meetup on the hill: we saw designers gathering together with their communities, podcasters connecting with their viewers and listeners, Ravelry groups assembling in person, and yarnies showing off their new bases to their fans. We feel so fortunate to be a part of this fiber community and are grateful to all of you for making Ravelry part of your life both on and off-line.
---