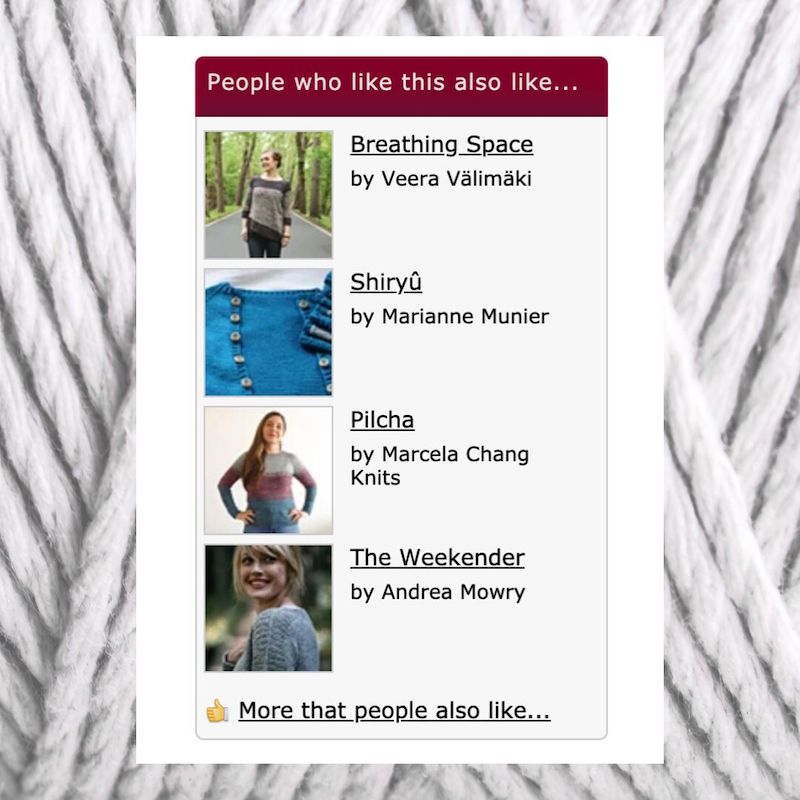 We've recently made some improvements to the pattern recommendations feature that appears on pattern pages after a pattern has enough favorites to generate a recommendation. When patterns appear in the "also like" box, it means that people who favorited the pattern you're looking at are more likely than average to also have favorited these other patterns.
This feature has always existed, but it now shows a couple thumbnails on the pattern page, and has nicer results that show more patterns that are not super popular. In addition, clicking on the "more that people also like" link will now jump you into our pattern search with even more recommendations!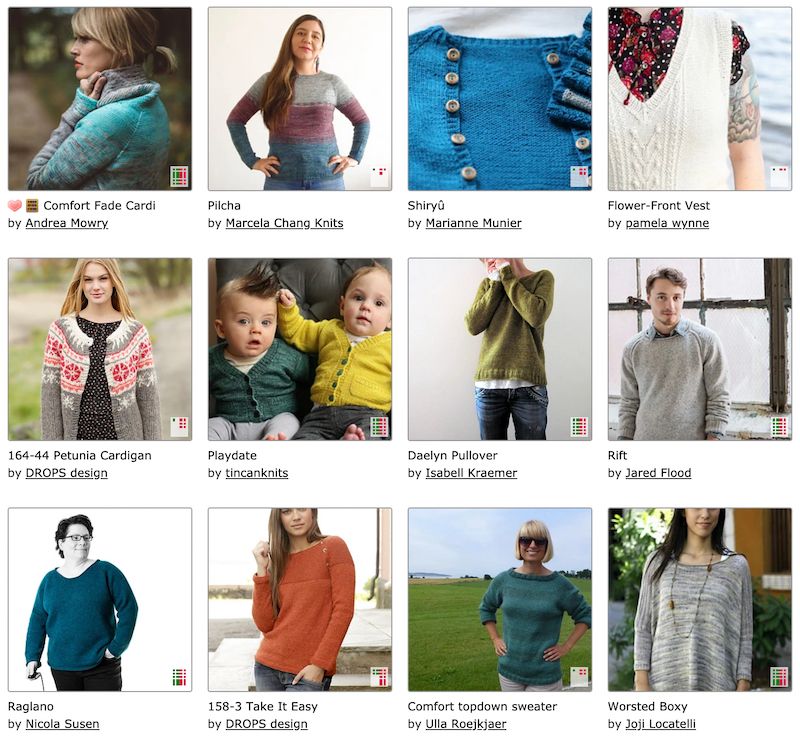 If you'd like to check out this new feature, poke around in some patterns with lots of favorites, and keep your eye on pattern pages to see if the recommendations box appears!
---