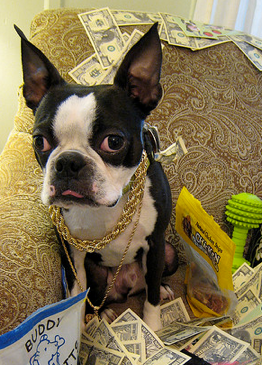 I think that users that contribute to free websites deserve to know how those sites are supporting themselves.
Ravelry is a free site and a profitable 4 person company.
We've tried very hard to find ways of supporting the site that we can feel good about.
Here is how we make payroll and cover our technology costs and all of the other costs of doing business. The things on this list are the only things that we exchange for money.
In order from most revenue to least:
Advertising
We offer pay-per-click, pay-per-impression, and flat rate advertising to companies that are related to yarn and the fiber arts.
I wrote an ad serving system specifically for Ravelry - since we serve our own ads, we don't pay any fees or commissions to anyone else.
Mary-Heather approves all of the ads that are placed and she makes sure that ads are as attractive as possible and that they are relevant to Ravelry (something to do with yarn). Ads are displayed in small number of locations on the site.
Our system and our rates were designed with the goal of having many small advertisers instead of a few larger advertisers. Today we have about 1,500 active advertisers - most are active Ravelry members and many are very small businesses. 25% are Etsy shops and 50% spend less than $15 with us each month.

Ravelry gets ~180,000,000 page views a month and we could probably cash in on that in a big way but we're very committed to keeping the ads pretty, relevant, and accessible to very small businesses.
Merchandise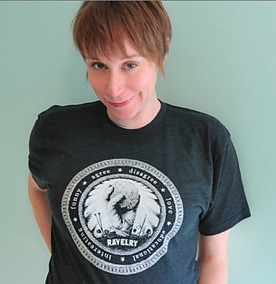 We have an online shop where we sell Ravelry-branded and other knit/crochet-related merch.
We find wholesale shirts/bags/other things, work with a few Ravelers that are designers and artists on the artwork, and often have the items screenprinted by another Raveler.
I wrote a small shop/cart that is integrated with a  fulfillment company here in Massachusetts. Our inventory is all kept at their warehouse and they handle all of the shipments and returns.
(Lately, we've neglected the shop and things have been out of stock but overall and hopefully in months ahead, it's #2 on this list)
Pattern Sales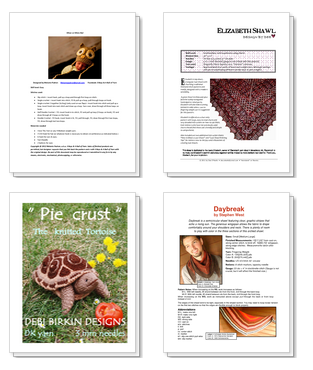 We offer knit and crochet designers a way to sell and automatically deliver their digital patterns.
We tried to make something that was less fuss and more suited to designers' needs than e-Junkie and Payloadz. We came up with rates that could compete with those two services (from free all the way up  to $20 a month depending on sales volume) Having pattern sales on Ravelry is good for us and good for self-publishing designers  and we  never really counted on it doing much for us financially.
Since inception, 1,300,000 patterns have been sold and the service is a now good source of income for us.
A recent addition allows all of those designers to sell their digital patterns in brick and mortar shops that wouldn't otherwise have access to those patterns - exciting stuff!
Amazon commissions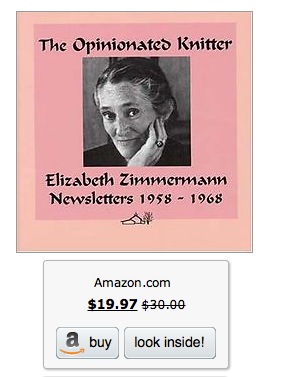 Many of the patterns in our pattern database have appeared in books.
On the pages where it is relevant and useful, we show Amazon's price, a "look inside" button (if there is one) and a "buy now" button.  Amazon's commissions on books are pretty high - 7 to 8%.
"Extras"
This year we added a nice-but-not-essential feature to the site that allows people to upload images directly into a post in the forums. We called it a "Ravelry Extra" and we offered it for  $5 / year mainly as a way of limiting the number of people who would use it and recouping the storage/bandwidth costs.
We're not planning on Extras being a big source of revenue.
Other affiliate programs
We also receive commissions when purchases are made from InterweaveStore.com and BookDepository.co.uk. eBay, CafePress, and a few other affiliates are offered as an option when you click links in the forums (these are clearly marked and you can choose to follow a non-affiliate version)

Contributions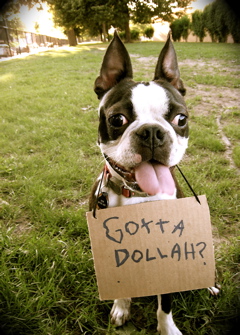 We started accepting donations in 2007: http://blog.ravelry.com/2007/06/10/you-twisted-our-arm
We broke even the following year (thanks to a massive donation drive organized by a Raveler) and we've been in the black ever since…but we still accept donations from Ravelers who want to send them and we get a few each week.  I struggle with this since we are profitable, but people send them for all sorts of reasons knowing that they are appreciated but not expected or necessary.
The kind notes that people include are pretty amazing and they are just as nice as the financial support.


Events
We've thrown quite a few parties at fibery events over the years but we break even on those - the costs are covered by generous sponsors.
...but we do charge $200-300 plus expenses when we do talks and classes and things like that. I don't know if this is really a net positive because travel tends to drain the wallet, but I included it for completeness :)  We certainly don't go to events to earn money, we go to see Ravelers!
There you have it!
(Comments? There is a discussion thread in For the Love of Ravelry: http://www.ravelry.com/discuss/for-the-love-of-ravelry/2000939/)
---